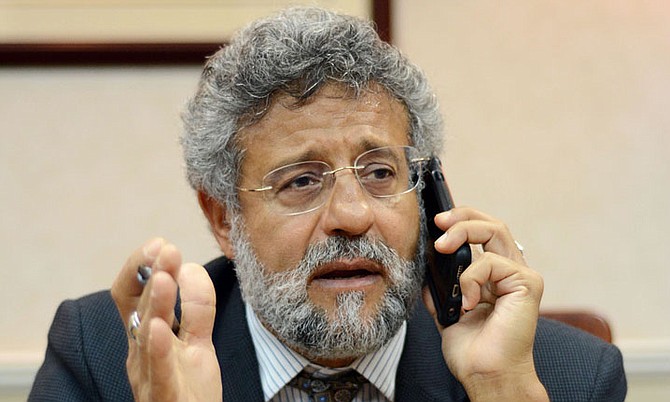 Nassau, Bahamas – Fred Smith got the surprise of his life after Bahamas Press exposed his statements calling black Bahamians "RACISTS" in a meeting of the Coral Beach Condominium Association.
Many of the residents do not agree with the tainted Louis Bacon lawyer who has now planted a number of candidates deep inside the FNM.
Bahamas Press warned the FNM from dealing with the likes of Fred Smith and Save The Bays. That gang connected to a hedge-fund billionaire shall hurt the FNM moving forward.
In an hour long audio recording released by BP over the weekend, Smith told the residents he is in a fight with the government and is working hard to get rid of the PLP.
A number of the residents, whose decision to fire Callenders and CO is now a forgone conclusion, were being asked to pay their bills in legal matters orchestrated by Smith and his firm.
Several residents of the community of Grand Bahama, who are footing a number of Smith's legal expenses for a former member of the board of the association, bluntly told Smith they had not come to the Bahamas to engage in a fight with the government.
Smith, though, wants his money for the legal bills racked up on behalf of the association but the residents are not paying. This is great.
The Louis Bacon Save the Bays member was the same man who made claims about the Detention Centre. He was the same man who claimed that the Police are terrorists. It was Fred Smith who led the fight to gag Parliament and the Press on behalf of his client. And now he has come out to tell investors and residents that BLACK Bahamians are "RACISTS".
Our response to Fred Smith: "YA MAH IS RACISTS!"
We report yinner decide!