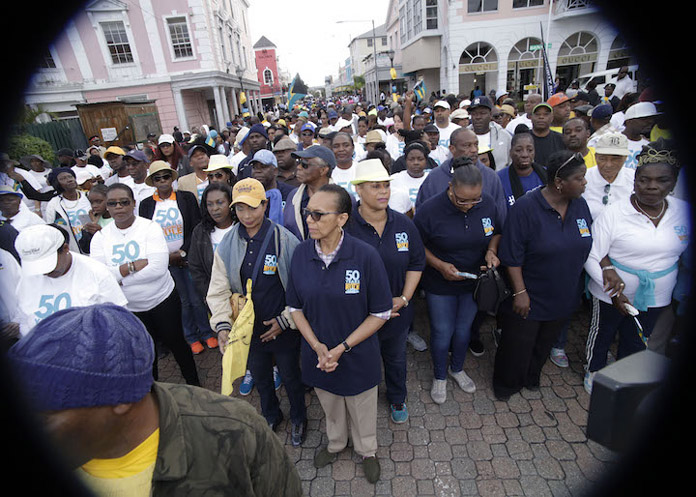 By Jerry Roker
for Bahamas Press
With respect to the other march on Majority Rule Day, it was my view that it was not the time for us to get distracted by trying to inject poison in the nation's bloodstream. This is the time for positive efforts, positive engagement. This is our country and we have to make sure that we make it the best that it can be.
There is much about which the citizens of this fair country can reasonably and legitimately complain at this time, but no loyal son or daughter should seek to sully the commemoration of this historic milestone by indulging in negative and distracting comportment. Neither malodorous nor venomous disgorging should be used to overshadow this unique occasion of festivity. But the merriment surrounding our historic attainment should be spared odious intrusion.
There will be time aplenty to return to berating all that is wrong around us, particularly since the next general election cannot be prolonged beyond the next several months. So let's pause and celebrate.