'Da TIEF' is having orgies with sisters from a chapter!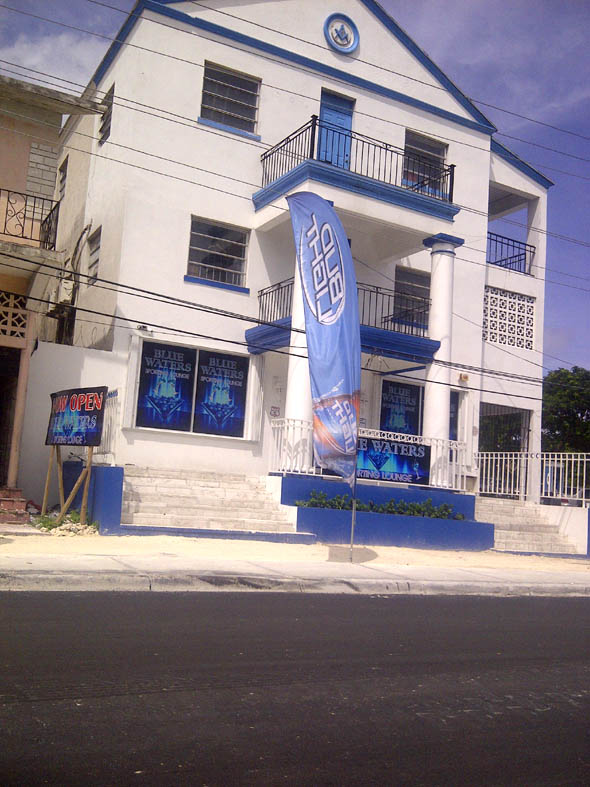 Nassau, Bahamas — Prince Hall Lodge is shocking Bahamas Press the more we dig and ya know it hard to shock BP. After we settled with good news that Bahamas Press pick, Darron Cash, had won the chairmanship of the FNM, BP went on a digging expedition at the historic Prince Hall Lodge on Blue Hill Road.
The gangsters who hanging out at the club on the first floor and the members who going there for meetings better watch where they stepping because the holes that we dug up are still open. The first thing we dug up is the history of the second man in charge of Royal Eagle Lodge. We told you all about the sweethearting Worshipful Master of that lodge and his dealings with the biggety, journalist lodge sister but now the next man in charge has a checkered past like the gangster who running the club.
When BP pushed its first shovel in the earth at Prince Hall, it struck some serious information. The second man in charge of Royal Eagle Lodge, the mother lodge of Prince Hall is a damn tief. He stole thousands of dollars from the lodge and is rewarded by being voted in as the second man in charge of the lodge. Man oh man! How the wicked is destroying such a historic place.
This man tief thousands of dollars and is next to be Worshipful Master when there are many masons in that lodge of good repute who can do that job and do it well. Men who have stainless reputations.
BP sat under the tree in the yard to catch itself and after a while pushed its second shovel in the earth and struck even more information. The second man in charge of Royal Eagle Lodge, who we will refer to as Da Tief, is heavy into leading orgies with sisters from a chapter.  Da Tief and his crew gets the sisters drunk and then have their way with them but we will talk about that another day.
Digging even further using a third new shovel, BP struck even more information on the second man in charge. Da tief lives nowhere in particular and is a part of Prince Hall strictly for gain. Da Tief is a carpenter, con man and crook with a smooth tongue with the ladies. So when he becomes Worshipful Master he will no doubt have his hands deep into the cookie jars of Royal Eagle Lodge and even deeper into the back pocket of the gangster who runs the club in the building.
The fourth shovel that BP used unearthed information that the Worshipful Master of Royal Eagle Lodge and Da Tief have trained those who come behind them in command of the lodge to secure the lodge's money and not report properly on how it is spent or stored. Now this is serious!
The main money comes from the gangster's club in the building. What came out of that dug up soil told BP that the love struck Worshipful Master has a set of Merry Men of his own. He and Da Tief have never lived so good until they took charge of Royal Eagle Lodge. Since he became Worshipful Master he now has many cars and his journalist sweetheart has a new one of her own, all purchased by him.
The journalist lives in the west not far from her contractor husband while the Worshipful Master's zombied wife lives in a central location in the ghetto. What in the hell is this?!
What BP is still trying to figure out is why the Worshipful Master and Da Tief are not expelled from this Prince Hall Lodge where brothers get expelled so easily. They have committed Masonic crimes so they should be cast out. Tiefing is surely a crime and the Worshipful Master has allowed gangsters in the historic lodge plus he is sweethearting a sister which is against the Masonic rules. Just last year, the lodge expelled a brother and a sister for sweethearting each other so how come the Worshipful Master and the journalist are allowed to carry on an open affair in the front of everyone without punishment? What is Royal Eagle Lodge harbouring?
Bahamas Press got tired of digging and ran out of shovels for the moment. BP can only appeal to Grand Master Carl Culmer once again to do something about his lodge.
Have you gone to sleep Grand Master?
Why is all this gangsterism allowed in that historic place under your watch. It looks like BP has to once again walk the hallways of Prince Hall Lodge and report so yinner can decide.
SO MOTE IT BE!