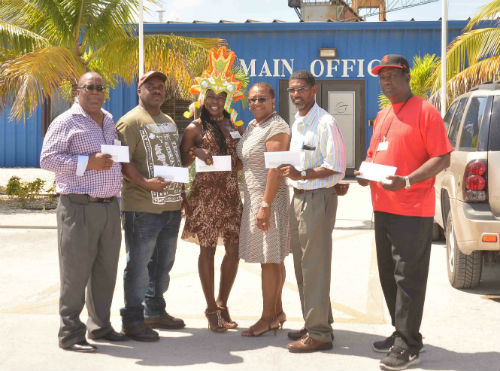 Freeport, Bahamas –  The Grand Bahama Shipyard donated to Bahamian culture by making a donation yesterday to the various Junkanoo groups in Grand Bahama.
Pictured left to right are Ken Ferguson, Classic Dancers, Jonathan Glinton, Bayshore Warriors, Lorine Miller, Swingers Junkanoo, Katherine Smith, Grand Bahama Shipyard Director Human Resources & Community Relations, Edney Sherman, Kingdom Culture, Terry Wildgoose, Showtime.
The Grand Bahama Shipyard and its staff wish all the groups the best of luck as they prepare for this year's Junaknoo Festivals.