WORKERS GOING HOME AT OUR LUCAYA!!!
More Grand Bahama workers could lose their jobs and the silent minister of labour, Dion Foulkes, says not a word.
Freeport, Grand Bahama — There are more troubled times headed for the people of Grand Bahama we can report, and certainly the jobless climate is not getting any better for residents here on the island.
Sources deep in the Department of Labour tell BP that operators of the Hutchison Group of Companies on Grand Bahama flew to Nassau yesterday to inform the government of its proposed decision to terminate more workers on the island – this time at the Our Lucaya Resort.
We can tell you the company's CEO and Hotel Director traveled to Nassau and engaged in lengthy talks on the state of the hotel, highlighting its urgent need to cut staff at the height of the winter season.
Bahamas Press' inside man on this update tells us that a number of employees at the hotel will be affected if government fails to step in and bail out the struggling property.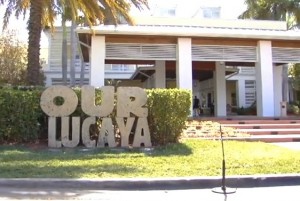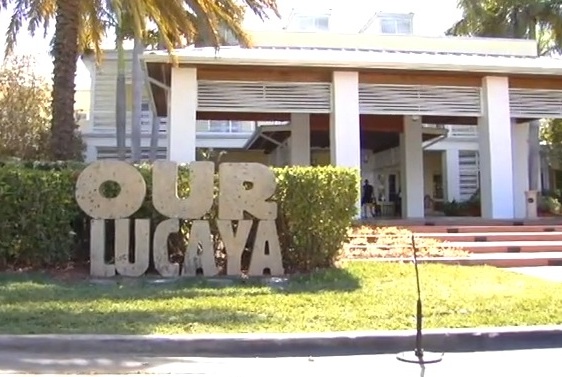 The decision to terminate workers just after Christmas demonstrates clearly that things are not getting any better anytime soon on the island of Grand Bahama as investments are not attracted to the island.
Only hours after Christmas Day, Hutchison fired 72 workers at its Container Port and Airport facilities. The move went without notice to the Grand Bahamians, who are represented by five FNM MPs. Not one MP made a single comment on the day of the firings to console their constituents.
A few weeks ago, following the axing of High Rock MP, Kenneth Russell, former editor of the Nassau Guardian Oswald Brown wrote:
"The political chicanery of FNM unity staged at the "mini FNM rally" at Christ The King auditorium in Freeport on Sunday, no one has yet explained why Ingraham on four occasions refused to grant permission for a $1.5 billion development in the East End of Grand Bahama.

"Although The Freeport News "buried" the story on Page 7, the claims made in an article by reporter Yasmin Popescu clearly indicated that Ingraham at some point during his recent four-plus years as Prime Minister decided that he would do absolutely nothing to help Grand Bahama shovel its way out of the deep pit of economic stagnation that his government's policies plunged it into. "
The developments on the island are expected to send shockwaves throughout the struggling Grand Bahamian economy. We are told the matter will be tabled for discussion on the Cabinet's agenda today.
We report YINNER DECIDE!
CAN YOU FEEL IT BAHAMAS!!!! THE COUNTRY IS SET TO TO BE TURNED INTO THE RIGHT DIRECTION…GO FOR GOLD!!!