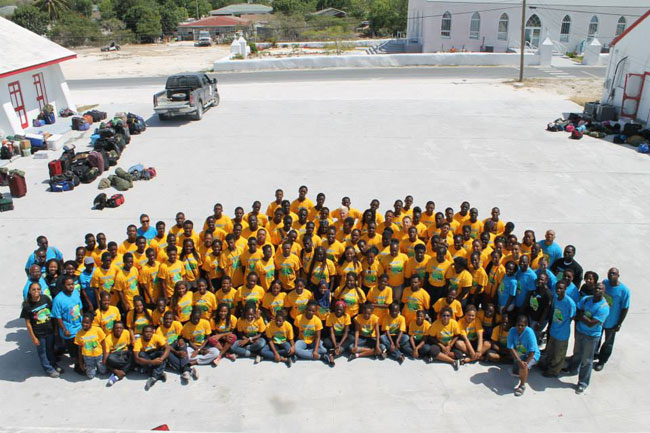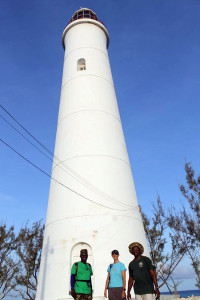 Nassau, Bahamas — What better way for the Governor General's Youth Awards (GGYA) to commemorate the 41st anniversary of Bahamian Independence than by visiting the southernmost island in the Bahamian archipelago, Inagua.
Scores of GGYA participants packed their backpacks for the trek in Inagua, marking the first time that the programme took BASE (The Bahamas Award Scheme Expedition) to that island.  BASE 2013 brought 60 young people to the island of Exuma.
Denise Mortimer, GGYA National Executive Director expressed excitement about taking the programme to its furthest location thus far.  She thanked the team of staff and volunteers, the Royal Bahamas Defence Force and all those who helped to ensure that the medal-seekers had a safe and adventurous hike that complied with all the international standards set for the youths to achieve.
Not only do the participants, ages 14 to 25, learn survival skills, they also learn how to foster cooperation, insightfulness, resourcefulness, innovation and community mindedness.  BASE participants gain practical knowledge, social and leadership skills that will last them a lifetime.  They also have the support of their fellow medallists and participants worldwide.  BASE 2014 is a culmination of physical recreation, community service and skill development activities that go on throughout the year.
Embracing the island life and culture of the warm, friendly people of Inagua, learning about island living, exploring the natural beauty of the island, and listening to the wisdom of the elders are some of the ways that GGYA participants celebrated Independence while on their journey.  They also paused to give God thanks and also to cut an Independence cake decorated in the colors of the Bahamian flag – golden yellow, aquamarine, and black.
It takes six months for those seeking a silver medal to get to this point, and they must have successfully completed a three-day, two night expedition.  Those already holding a silver medal must apply themselves for an entire year, and then successfully complete a four-day, three-night hike, followed by a second one lasting five days and four nights in order to achieve the gold.  A group of trained GGYA support staff were always alert and on hand to assist the hikers.
The Ministry of Youth, Sports & Culture and GGYA have a three-year partnership titled the G.O.L.D Initiative – an acronym based on the ministry's mandate to instill greatness, provide opportunities, develop leadership and support development amongst the nation's youths.  The partnership paved the way for GGYA to register more youths and disburse more Awards than ever before in its 26-year history.