Bahamas Press names Olympian 2016 Person of the Year!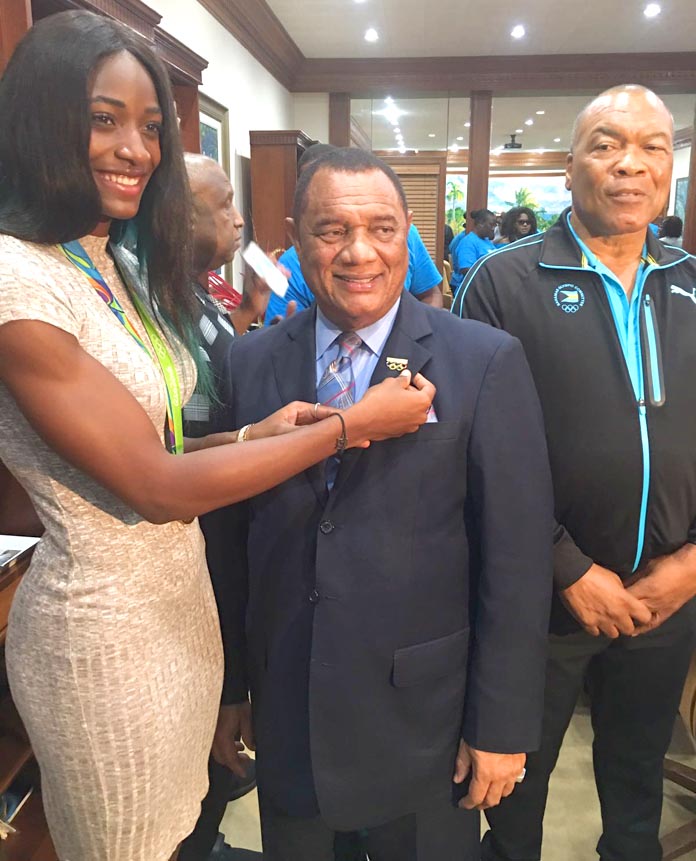 Nassau, Bahamas – Bahamas Press has named Olympic Gold Medal Winner in the Women's 400m Shaunae Miller as our Person of the Year 2016.
Our editorial team selected Miller after a meeting that chose her from a short list of persons as the most outstanding citizen this year.
A political figure made the list, as well as another individual, however, with 2017 being an election year, our team sought to stay away from deep political divides that could open the Pandora's Box of political bias. We opted not to fall into that trap door before elections.
Therefore, in our attempt to avoid the great highs of the national debates within the country, Miller, we concluded, was the right individual to make every citizen feel proud and stand tall.
The BTC Sponsored Athlete stood on the stand in Rio this year as the National Anthem of the country was heard throughout the stadium.
Shaunae, you would remember, started her journey on the track not so easily, deciding very early that she would mark her name in the books of Bahamian history. We remember the failed attempt at the London Games. This, perhaps for her and us, was a low point. But we at BP knew she had the fire in her.
Miller had set her eyes on Gold at the Summer Games in Rio and she never wavered her gaze. Painfully, those like Allyson Felix who wanted her prize were left saying "It's just painful…"
There are great moments of triumph in our history, moments which inspire every citizen to lift our heads high. And in many of those moments of success no single individual can take credit for the great feeling of pride left in our hearts. But Shaunae did it to us. She caused the nation to pause, if only for that space and time this summer, and reminded us that a Bahamian can do great things in the world. We can achieve greatness in all what we do, that we can be the best at what we set our eyes on -even if we must dive to capture the advantage, then so let it be.
Congratulations again to the BTC SPONSOR Shaunae Miller! You have made us all proud!
….for you are Number ONE!
Happy Holidays Bahamas!
We report yinner decide!