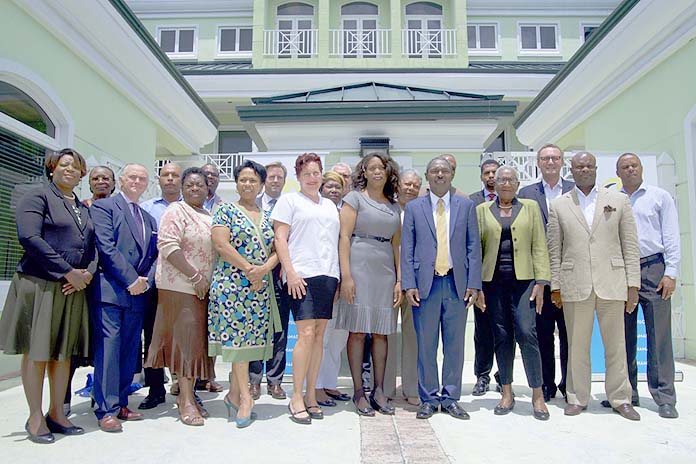 Nassau, The Bahamas – June 9, 2016 — Today, the Government held the inaugural universal health coverage (UHC) Stakeholder Advisory Council meeting at the NHI Secretariat headquarters.
The Stakeholder Council is part of the Government's approved integrated UHC governance structure, and will regularly bring together a select group of stakeholders representing the health sector, patients, employers, employees, civil society, and the insurance industry.
Dr. Mark Britnell, Chairman and Partner, Global Health Practice, KPMG, facilitated the discussion.
"We had a very productive first meeting with a lot of different perspectives coming together towards the one common goal and vision of universal health coverage which support modern, affordable and accessible health care for all" said Dr. Britnell. "I'm confident that continuing to engage with stakeholders through a formal advisory council as part of the overall governance structure will bring valuable ideas and feedback on the continued rollout of UHC."
The mandate of the UHC Stakeholder Advisory Council is to support the design and implementation of UHC, provide advice to the UHC Executive Steering Committee and to review and provide feedback on matters brought to the Advisory Council.
There will continue to be opportunities for stakeholder consultations with groups and individuals who were not invited to serve on the UHC Stakeholder Advisory Council.
For more information on the UHC governance structure as well as the list of those invited join the UHC Stakeholder Advisory Council please visit www.nhibahamas.gov.bs.
Facebook: NHI Bahamas
Twitter: @NHIBahamas
Instagram: @NHIBahamas
Contact the NHI Secretariat:
Email: info@nhibahamas.gov.bs
Phone: 502-7601