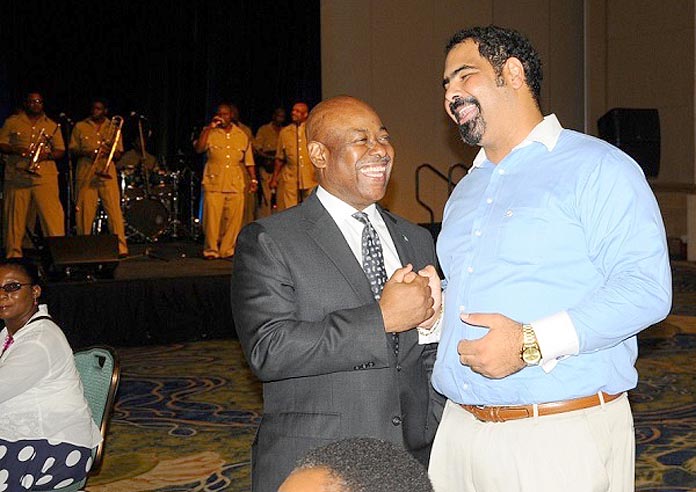 Nassau, Bahamas – The country's current head of the Chamber of Commerce and senior partner at PricewaterhouseCoopers, Gowon Bowe, is out the door at the firm and, as we understand it, is headed to Fidelity.
We at BP do not understand this turn of events, but we understand that the firm is being sued internationally!
PwC is being sued for a record $5.5bn for failing to detect fraud that led to a bank collapse during the global financial crisis, a case that could bring more auditing firms into the line of fire.
The news broke on August 14th [last week] in the Financial Times.
Since the financial crisis, banks have paid out hundreds of billions of dollars in settlements while other services companies, such as credit rating agencies, have had to dig deep for payouts.
The case — the biggest against an auditing firm — has been filed in a Miami state court on behalf of a trustee of Taylor, Bean & Whitaker, a defunct mortgage underwriter. It accuses PwC of failing to catch a multibillion-dollar conspiracy between Lee Farkas, the company's founder, and executives at Colonial Bank, an Alabama-based lender that supplied TBW with loans.
Again, we want to assure our readers that we are still not certain as to why Bowe is hauling ass as a senior Partner from PWC, but he was the person in late June this year warning how a Brexit decision by the UK would hurt the offshore business, as we know it, here in the Bahamas.
Could Bowe be seeing something coming that we have yet to see?
Sources tell us he will be heading over to Fidelity to manage a fund that is a part of the new mobile company. We will be watching this move closely and reminding you at the same time – when you want know more about this second mobile company just keep following the money….
We report yinner decide!