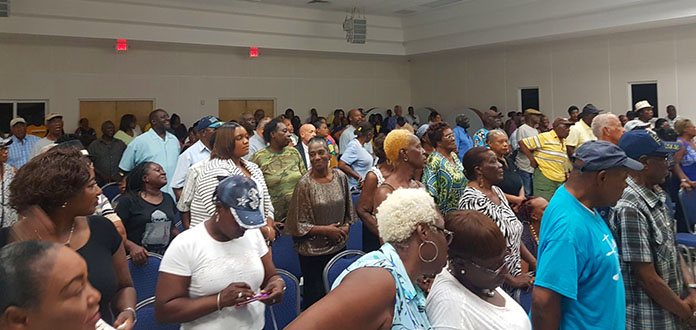 Freeport – Supporters of the PLP gathered at the B.U.T Hall as Philip Brave Davis was welcomed to Freeport Friday evening as his road to the 2017 Convention campaign took the party leader into Grand Bahama.
Scores of Grand Bahama delegates packed the hall, taking every seat In the building and leaving standing room only.
Mr. Davis joined a pannel of Grand Bahama leaders as he announced plans to rebuild, rebrand and renew the PLP.
"Renew is for this organization to be restored to its glory days. It is to reinvigorate our commitment to our brothers and sisters, to be emboldened in our beliefs and support for the Progressive Liberal Party. It [The PLP] is to be so mobilized and so focused that your activities and your program agenda are designed to capture the spirit and the essence of your constituents."
The Opposition Leader called on Grand Bahamians to join him in this exercise to rebuild the PLP and become unified and ready for the change to come.