Prime Minister MUST RESIGN!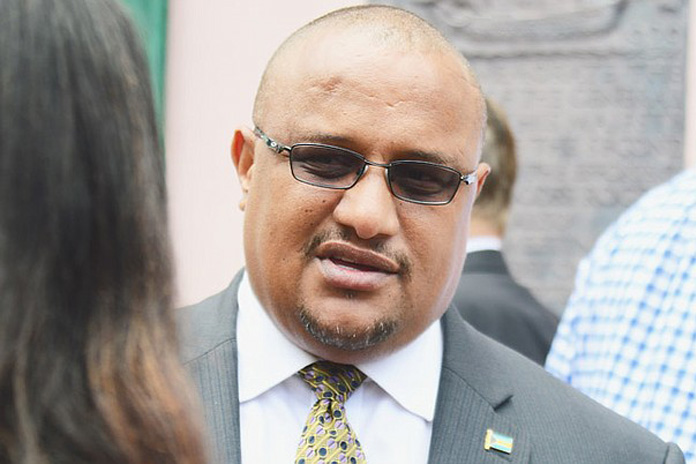 By Gregory K. Moss
Former MP
Grand Bahama
This repackaged Oban deal is a land grab. It is not an oil refinery or oil storage deal. The projected volume is too low to make the project economically feasible and the land concessions are unnecessary if it were a oil refinery/storage deal.
To bring this back is now a clear sign of corruption in the FNM Cabinet.
Because of this repacking exercise I am now convinced that the Minnis administration is in fact corrupt. I resisted the impulse to reach that conclusion because I hope that their missteps were mere signs of incompetence which would be cured by more experience. But that can no longer be argued. This is clear, blatant, unadulterated corruption.
The only question to me is which politicians in the Minnis administration will be pocketing kickback money from this corrupt deal.
In my experience of confronting corruption in the past, the answer is that those politicians who are fighting so vociferously to resuscitate this corrupt deal are the politicians who will benefit from this corrupt deal and, therefore, are the corrupt politicians. True, they may merely be the point of the corrupt spear that is being used to impale our people's future and that there may be others who are a part of this corrupt deal but the ones who are speaking so loudly in favor of it are undoubtedly spearheading the corruption.
Let me be clear: I am saying this openly and understand that there are those politicians who are clearly and publicly pushing this deal and that I am openly calling them corrupt. If you want to sue for defamation please do so. I will meet you in court.
I am so disappointed by your lies about being against corruption and you swift immersion into the cesspool of corruption. You are unworthy of your offices and need to be called out publicly for the disgraces that you are.
So once again, the fight must continue. The new search for Bahamians of honour and integrity must begin again.
And for those in the FNM cabinet who will say that they are not a part of this corruption, let me be clear: your silence is your complicity. There is no place for wobbly apologists or feigned ignorance.