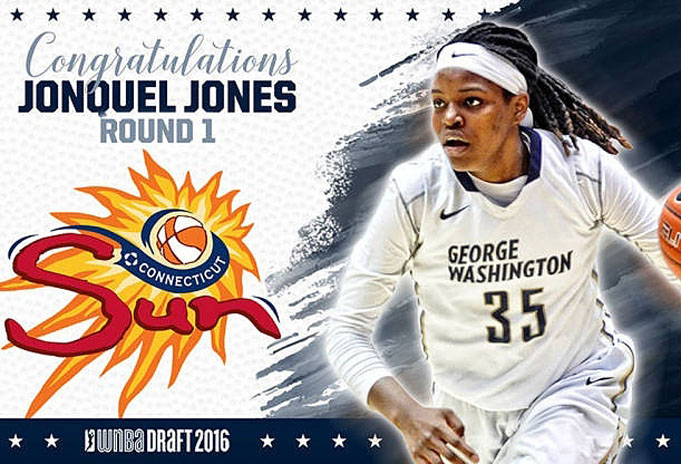 Statement by Peter Turnquest
A proud Grand Bahama island and nation congratulates NCAA Women Basketball's standout, Jonquel Jones, as she made history last night during the Women's National Basketball Association (WNBA) Draft.
Jones, a talented product of West Grand Bahama had a sensational student-athlete career at George Washington University where she won multiple outstanding awards. She was the sixth overall pick in the first round of the draft, eventually going to the Connecticut Suns following a trade with the LA Sparks who originally drafted her. This marks the first time a Bahamian has been selected so high in the WNBA Draft.
While much of the nation's resources and attention has been drawn to Grand Bahama's Buddy Heild tremendous achievements at Oklahoma, Jonquel Jones continues to make historic waves. Her achievements are an inspiration to many young girls and women and I am sure by equal contribution to her hometown, Jonquel will make a lasting impact on West Grand Bahama and indeed Grand Bahama and the Bahamas.
I take this opportunity once again to commend Jonquel on behalf of the Free National Movement and the East Grand Bahama Constituency for her excellent work as a student-athlete and congratulate her on her historic achievement. Bahamians everywhere share with pride the excitement of her success and recognize the sacrifice and dedication of her parents, family members, coaches and others, which harvested greatness.