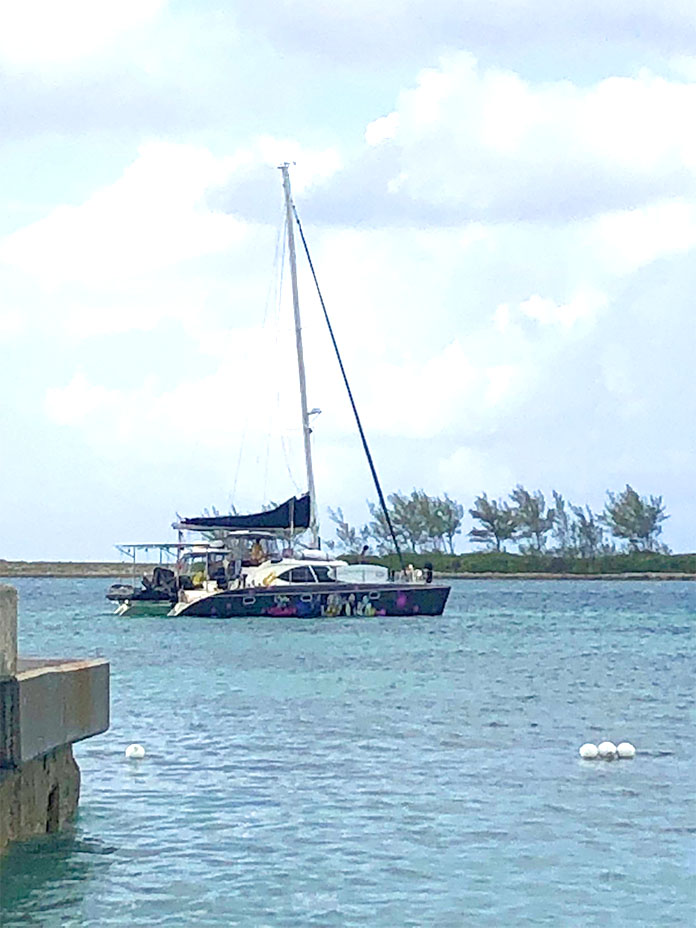 NASSAU| There is a long-held suspicion that many of the gun crimes in the Bahamas that have the most heinous impacts on our society are greatly influenced by external forces within the Bahamas. 
It is no question crime, violence and episodes of murder are being directed by powerful outside forces. Not until there is a massive hybrid of cross-border intelligence network created to catch criminals, monitor gun trafficking and place a stop on free loose gun sales – particularly out of the United States – will we see some improvement on what takes place in Bain Town, Kemp Road, Fox Hill, Yellow Elder and Pinewood, just to name a few places.
Crime is a real sophisticated network and, with the help of the internet, is coordinated beyond the borders of the Bahamas.
Just last week, due to great work by US Marshals and bounty hunters sailing through waters in Exuma, a wanted suspect was captured. He was busted for undeclared arms and fake passports while he was on this catamaran "Chillin like a Villain" in the most beautiful part of the country.
Also, just a few days ago on Bimini, detectives arrested and detained a Bahamian living and working in a corporate office in the United States. He arrived recently back in the Bahamas and was quickly arrested and questioned. 
Apparently, weapons registered to him purchased in the US, have shown up on streets of the Bahamas. One of those weapons has been identified as the weapon used in one of the bloody deadly acts of violence (murder) in the Bahamas. HOW DO THESE HIGHLY PROFESSIONAL CRIMINALS SLEEP?
Now we write this because none of these updates have been broadcast by the media of the Bahamas and by extension to you, JOE PUBLIC! Most of you are sitting in darkness as to the level of violence and crime unfolding all around you. 
Bahamas Press advises all Bahamians and residents to take your personal security seriously. Call on the GOD OF HEAVEN to encamp an army of protection around you on a daily basis! (some a yinner don't like this part of the post but we MUST SAY IT).
There is a dangerous war on the streets of the Bahamas and guess what? You are being kept in the dark by the very people who have taken an oath to alert you to all public danger. 
But WE ga report and let yinner decide!