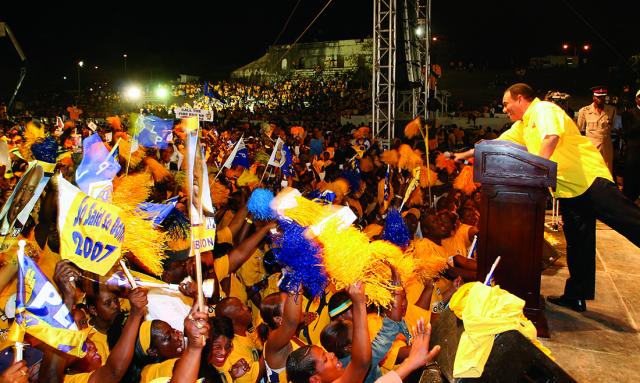 Nassau, Bahamas — The sign that Christie is set to return as Prime Minister became clearer in the Parliament Monday as Prime Minister Hubert Ingraham wrapped up debate on the Straw Market Authority Bill. Signs are beginning to show all across the country the PLP is leading the race into the elections as even Papa acknowledge he would rather give Bamboo Town to Christie and the PLP than to an FNM of 25-years.
Papa come out screaming on the Parliament's floor like a mad woman in a 'dutty' apron on Monday night, to tell the Bahamas people he does not intend to cut the seat of Bamboo Town even if it is recommended by The Boundaries Commission.
Bahamas Press had reported earlier on Monday the Ingraham government had intended to cut seats in Parliament to 38 and eliminate the constituency of Bamboo Town in the process.
Ingraham put that report to rest as he changed his mind on doing the same. He told Parliamentarians after calling Branville "arrogant and hot headed", that he wants to meet the sitting MP in Bamboo Town.
"I want to meet him [Branville] in Bamboo Town. He is not going to carry my things anywhere," Ingraham shouted across the floor of the Parliament. The Prime Minister then looked at Christie and said, "…and if I can't get it, you can have it."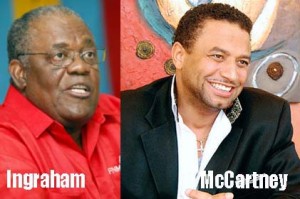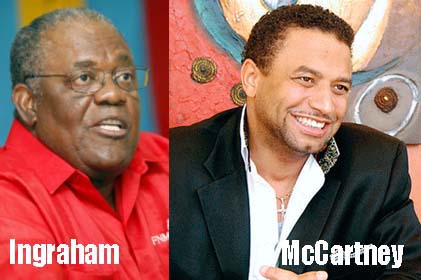 The statement has sent shock waves throughout the organization of the Free National Movement with 'Cecilites' asking the question, why would Papa suggest he is giving seats to Christie?
One FNM general and hard-line supporter of the organization since the days of Sir Cecil told BP, "I am disgusted by the fact that Ingraham has publicly acknowledge defeat in Bamboo Town. Why would he suggest he is giving a seat to Mr. Christie? Bamboo Town belongs to the Free National Movement. It has always been in our hands. Now I see why everything is going wrong for the Government, we are handing it over to the PLP and Ingraham is the chief culprit."
Meanwhile, Bamboo Town MP , Branville McCartney, waited until yesterday to respond to the Prime Minister stating, "I'm confident that the people will make the choice that they want to make."
For the last and final time, Bahamas Press warns Branville McCartney to avoid the advise given to him by a senior member of his family and GO SEE CHRISTIE!
We report, YINNER DECIDE!
Ingraham Dresses Down Bamboo Town from FNM Restoring Your Trust on Vimeo.