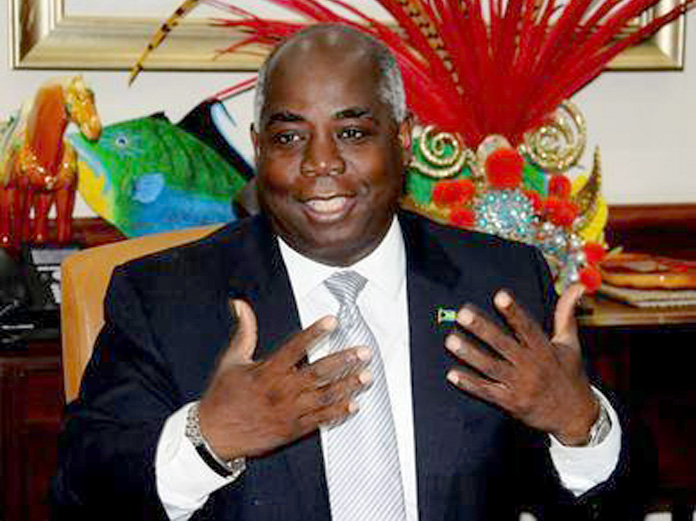 Holiday Greetings
by
Hon. Phillip Brave Davis M.P.
Minister of Works and Urban Development & MP for Cat Island Rum Cay and San Salvador
There is a line in the national anthem composed by the late Timothy Gibson that admonishes us to: "Pledge to excel through love and unity".
It is a line that calls the nation to a spirit of harmony and concord. An example of this feeling of togetherness came this year in the aftermath of Hurricane Joaquin in early October.
That natural disaster touched the lives of countless families in the Southern Bahamas.
As I walked the flooded roadways, saw caved-in rooftops and burnt trees twisted by the storm, words could not do it justice. Lives affected, dreams destroyed, futures endangered in what could only be a described as painful site of hopelessness.
But our story of the Bahamas has not ended.
In the midst of all this bleakness and despair came an outpouring of love, inspired by this 'Spirit of Togetherness', and it sounded a clarion call to restore, rebuild and renew those affected islands.
I was moved by the warm support of countless citizens who came together tirelessly to help their fellow countrymen in the wake of this natural disaster.
A poem titled 'ONWARD BOUND' published by JEROME CARTWRIGHT of Deadman's Cay, Long Island best describes the resilience of our people when he wrote:
….we will plant seeds again
grow green again
and reap
we will craft boats
go to sea
our friend
again
and harvest
we will build love
rise up
out of the waters
of Joaquin
to where we've been
and go beyond…
Our vision to rebuild a better nation proves there is no obstacle too great, no challenge too difficult, no distance too far — together we are an unbeatable force.
It is in this spirit of togetherness that I rededicate myself to the service of the people of these islands.
To the wonderful people of Cat Island, Rum Cay and San Salvador – I want to send my warmest greetings at this special time and, once again, pledge continued representative service to you in the coming year.
I should also like to express my special thanks to the staff at the Ministry of Works and Urban Development and all affiliated departments which I serve.
….Your dedication and commitment of service to the People of the Bahamas must be celebrated and for this I thank you all.
More than 2000 years ago, the Christ Child brought to a dark world a message of joy and hope.
As living examples of His Great message of light, let us in this season remember those who need our love and support.
Let us share a kind word and fill our time this season with acts of thoughtfulness to our neighbours.
As we walk into 2016, let us stand ready to embrace a New Year, together, with new beginnings.
Let us in our Christian Charity strike the chords of peace and prepare for the New Day just ahead – Forward, UPWARD, ONWARD – TOGETHER!
From my house to yours, I pray that you enjoy a blessed holiday….filled with every favour into the New Year.
My God bless the Commonwealth of the Bahamas.