Fire started following a domestic dispute where a woman went to hospital….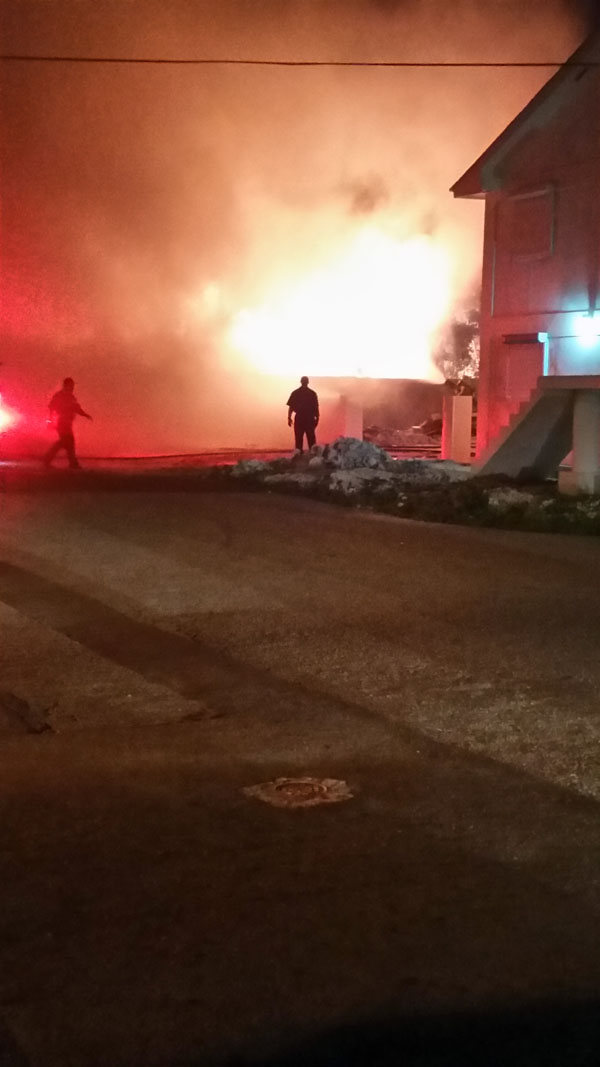 Nassau, Bahamas — A home caught fire on Roosevelt Ave. through the corner just east of Royal Bank on Mackey Street last night.
Neighbours who stood amazed at the scene called for a man who they believed was still inside.
According to sources, the fire started shortly after 9 pm, and began just following a domestic dispute where a female was taken to hospital.
Within minutes, residents in the area poured onto the usually quiet streets to witness the flames.
Three fire trucks arrived at the scene within minutes of each other and began hosing the flames.
Up to presstime no one was found inside.