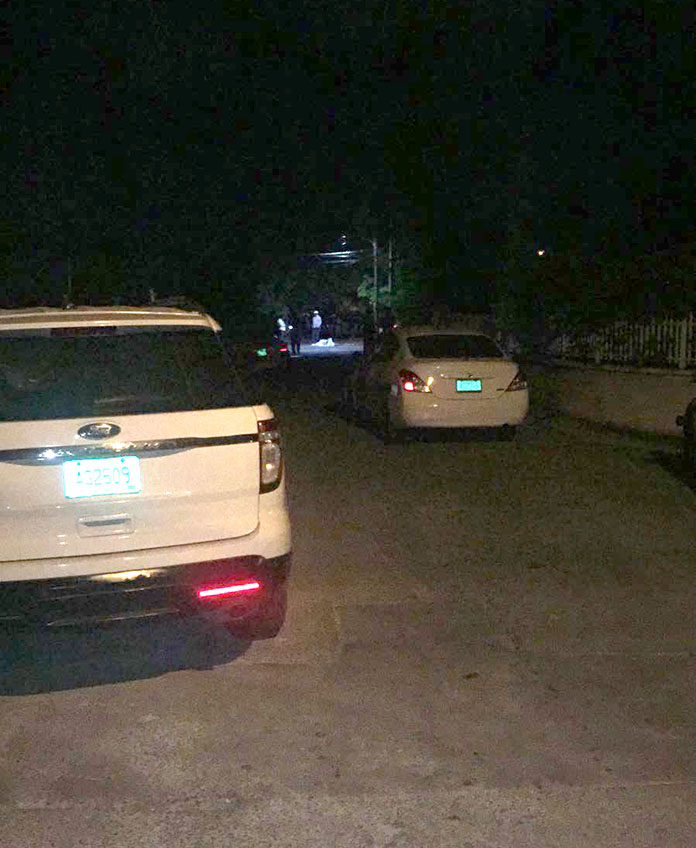 Nassau – Police are investigating a double-shooting incident, which occurred at Bacardi Road near the park.
We can tell you two men were shot during the incident and was one was pronounced dead at the scene.
The second victim had now been transferred to Hospital.
BP has no identity in this latest incident. This shooting was nearby the same area just little over one month ago where a Venice Bay resident was shot dead at the entrance of Barcardi Road by a gunman who begged him for $1.
POLICE INVESTIGATES STABBING INCIDENT, SUSPECT IN CUSTODY.
Police on the island of New Providence are investigating a stabbing incident which left an adult male with injuries, Thursday, 27th July, 2018.
According to reports, shortly after 9:00pm, a man was at Podoleo Street when he got into an altercation with another man, who produced a knife and stabbed him multiple times about the body. The injured man was transported to hospital by ambulance and is listed in serious but stable condition.
A short time later, police took an adult male into custody in connection with this matter.
Investigations are ongoing.
DANGEROUS DRUGS SEIZED, 1 ADULT MALE IN CUSTODY
The enduring and dedicated work of the men and women of the Royal Bahamas Police Force has led to a quantity of dangerous drugs being taken from the streets of New Providence.
Shortly before 6:00pm, Thursday, 27th July, 2018 Mobile Division Officers acting on information went to Dunmore Street off Baillou Hill Road, where they observed a man standing on the side of the street. Officers conducted a search of the man and recovered a quantity of suspected marijuana. He was taken into custody and is expected to be formally charged before the Magistrate Court next week.
16 DRIVERS TICKETED BY MOBILE DIVISION OFFICERS IN PAST 48 HOUR
Officers from the Mobile Divisions conducted road checks in various parts of the island. Their efforts, which were intended to educate, reduce crime, and to minimize the ability of criminals to commit criminal activity, resulted in the arrest of 20 persons for outstanding criminal warrants, assault and possession of dangerous drugs, over the past 48 hours.
Additionally, 16 drivers were ticketed for various traffic violations