BP agrees with the Cabinet Minister who said – HEADS AT NEMA should ROLL this time!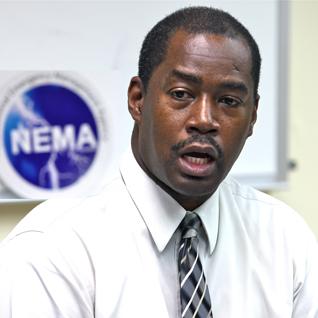 – A display of ineffectiveness, ineptness and rank INCOMPETENCE by NEMA!
Nassau, Bahamas — Last week in The Nassau Guardian the head of NEMA, Captain Stephen Russell, suggested that his government agency relied on the Telecommunication and Electricity companies to keep its lines of communication in place during and following a storm. He claimed they both "failed" and therefore the ability for his agency to respond in the aftermath of the Hurricane was weakened.
We at Bahamas Press should first point out that it would have been highly impossible for any of the communication companies or the power company to be operational following a Cat 4 Hurricane like Joaquin in the aftermath of a disaster. With miles of poles down, wires mangled, buildings flooded and roofs caved in it would have taken a miracle for any power or normal communications to be functioning after a storm of such a size and magnitude, spreading its destruction over land and infrastructure.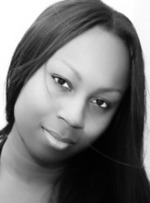 That said, the statement in the Guardian by Captain Russell proves how seriously out of his depth he is and how deficient he has proven to be when managing disasters! And this has been proven not only in this most recent event but we expressed the same sentiments during the passage of Hurricane Ike on September 7th of 2008. And again, following the passage of Hurricane Joaquin, that there exist a serious level of ineptitude in the Director of NEMA! But who in the hell is listening?
NEMA has been fitted with radio technology, already in use by the Royal Bahamas Police Force, which was demonstrated, live on Television by the Commissioner of Police, and which Captain Russell refused to engage! Don't ask us why!
Secondly, last week a Cabinet Minister noted that persons assigned to the agency heads should roll following their lack of coordinated response after Hurricane Joaquin. We agree! Captain Russell didn't need any of the communication companies or the power company if he had deployed the provided satellite phones to the affected islands in time and did not have them locked up [UNCHARGED] in some room in NEMA's head office up to Monday October 5th – days after the Hurricane had battered affected islands.
Captain Russell should have told the public why, before the storm, the Satellite phones were not powered up and distributed to agents on the ground so the islanders could have communication with his disaster command office during and following the storm. I mean, what is this we have here?!
Captain Russell should also tell us why scores of shelters remained closed on the affected islands even though a Cat 3, then 4 Hurricane "bitch-licked" the affected islands? What happened there? We 'ga' blame the communication companies and the power company for that, too? While Bahamians were sitting in water waste deep in the South Eastern Islands – the shelters were closed! What is that?!

UNBELIEVABLE!
How about the fact that while the Commissioner of Police, private citizens, those same communication and power companies and MPs immediately sprung into action and provided restoration and supplies to those affected – the face of NEMA looked like a potcake licking its lips through the side of its tongue, confused as to what to do in the aftermath of Hurricane Joaquin. And, like Houdini, Captain Stephen Russell and his agents vanished into silence while the people of Long Island were swimming in water and couldn't get a drink!
We ga watch and see just how long Prime Minister Christie ga put up with this display of ineffectiveness, ineptness and rank INCOMPETENCE by NEMA!  –  'DEY' AT NEMA HAVE NO DAMN SHAME!!!!
We report yinner decide!
See here! Russell who could not give Wendall Jones an interview following the Hurricane is shown here speaking with Ingraham 'lil ting' Sharon Turner! WELL WAIT!!!