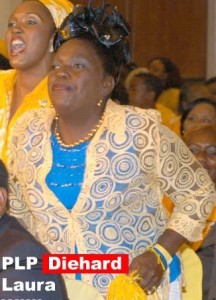 Hubert Ingraham has taken his anger out on a small business woman, Laura Williams.
The fruit woman returned to her stall on Blue Hill Road yesterday all to discover some foreigner building the road was instructed to STOP, REVIEW AND CANCEL her business.
MY MY MY Hubert Ingraham has no DAMN SHAME!