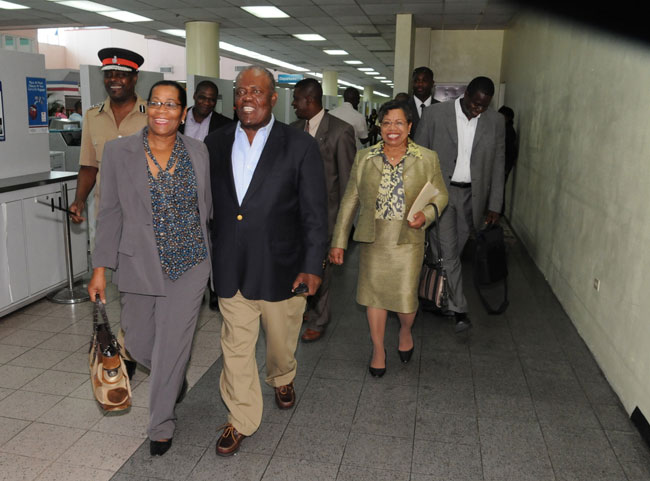 Prime Minister, the Rt. Hon. Hubert Ingraham and his wife, Deloris, left Nassau August 6 for their annual holiday. They are to return August 18. They were seen off Wednesday afternoon by Cabinet Secretary, Mrs Anita Bernard and Police Commissioner, Reginald Ferguson.
Nassau, Bahamas – Prime Minister Rt. Hon. Hubert Ingraham left Nassau today for two weeks of vacation leave.  He will return on August 19.
During the Prime Minister's absence Minister of Education Hon. Carl Bethel will act as Prime Minister from 5 August to 9 August, and Deputy Prime Minister and Minister of Foreign Affairs Hon. Brent Symonette will act from August 10 to 18 August.
Minister of State Hon. Zhivargo Laing will act as Minister of Finance from 5 August to 18 August.