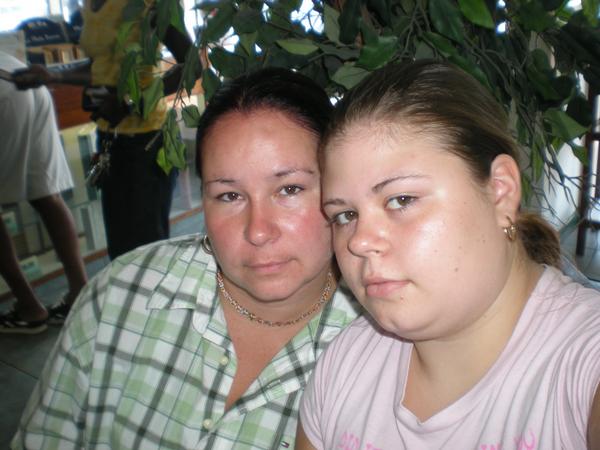 <<<Anna Garrison (l) and Madison Pugh (r).
Nassau, Bahamas — Bahamas Press has learned that an extradition request is being drafted by the Attorney General office in the capital to return Madison Pugh back to The Bahamas. Madison is the second suspect wanted by Bahamian police in the death of her mother Anna Michelle Garrison, 33.
Garrison's remains were discovered on July 4th on a Fox Hill road  wrapped in a plastic bag and covered in a bed sheet. Since her discovery police  arraigned Zyndall McKinney ,22, in the death of Garrison, and requested the assistance of the FBI and the US Embassy in search for Madison, the girlfriend of McKinney and daughter of Garrison.
Bahamas Press with sources deep in Pennsylvania alerted officials that young Madison was living with her father, Chris Pugh, in his Kennett Square apartment. Our breaking story caused officers to travel on last week Thursday to the area to question their second suspect.
Police returning from the US told reporters that a process must now be done in order to get Madison back here to Nassau. "She is a suspect in the matter and there is a process we must go through to get her back in The Bahamas and we are working on that," ACP Raymond Gibson said.
Why would a young girl hear her mother is discovered dead, hear her boyfriend is arrested and not return to Nassau to prepare her mother for burial is just beyond us.