By: Forrester J Carroll J.P/Contributing Writer
BP Freeport Wire Service
Freeport, Grand Bahama — I am not qualified to speak, authoritatively, on matters of the Judiciary, nor am I qualified to be heard, respectfully, on anything of judicial interest; However I need not be so qualified as to be disqualified from giving my input on the recent group of candidates, nominated for and named to that loftiest honor in the fraternity, that of "Queen's Counsel."
Heretofore Queen's Counsels, as we know them, were selected from eminent lawyers in the country; Barristers at law, who have distinguished themselves as fierce advocates before the courts, on behalf of clients, and who are no strangers to appearances before the final court of appeal in our land-the Privy Council. Collins Pocket English Dictionary says that a King or Queen's Counsel would be an eminent Barrister, selected to serve as counsel to the crown. Based, then, on the observance of the bare minimum of these standards, would anyone disagree with me if I were to submit that, of the nine or ten names put forth by Ingraham, it appears that only one of the group is able to pass that acid test?
It seems to me that Hubert Ingraham is determined to complete Bay Street's agenda during this term in office, never mind that by doing so it makes him look like a real "uncle tom." I submit that this is the purpose for which he was installed as leader of the FNM from the inception. In his entire twelve and one half years, thus far, as a prime minister, there is not one single, meaningful program initiated by the FNM, for which we can say, assuredly, that it promotes and or benefits the long-term interest of the majority population. Please don't make the silly argument that the unemployment benefit scheme of a 13-week handout, qualifies as a meaningful program because it doesn't. Ingraham's more than 12 year record, as prime minister, is littered with promoting Bay Street's agenda and when it comes to programs which would benefit the Bahamian masses, he has had no real interest. I can cite any number of initiatives which the PLP has champion and which Ingraham and his FNM government have frustrated. Even in this simple exercise of bestowing a little, deserved, honor on a few of our people who have done well and did it on their own I might add, Hubert has shown his true colors and has failed to do the right thing by them. I can think of at least three eminent lawyers who should have been on that list, instead of some of those who were, but of course they are not of the Bay Street grouping. I note with interest, as well, the law firms from which these individuals have been chosen and Bay Street is written all over them. To put it all very bluntly, quite frankly, Ingraham appears to possess an acute disdain and dislike for persons whose ancestry has its roots on the African Continent, this in stark contrast to his very obvious reverence for those of European extraction. I stand corrected, Hubert did in fact oversee the implementation of one useful program (cable television) but he couldn't even do that to our benefit.
I am not qualified in the art of psychiatry either, but I am able to tell when a person is suffering from some kind of disorder-a complex, if you will-whether of inferiority or superiority. I perceive that this prime minister has a complex; one which appears to have been programmed into his DNA from birth which has him convinced, that he and our people, are less than adequate, and that we don't deserve what those other people deserve and that the good life was designed, not for us but for people whose heritage is of European descendants. This seems to be Hubert's mindset: imbedded deep into his DNA. Can he ever change? Can a leopard change his spots? It has never happened before, but I guess we can hope for change.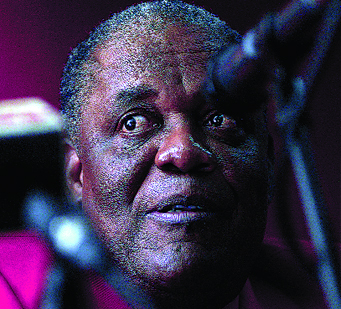 This complex seems to be heightened and fully in charge when he (Ingraham) has to make decisions involving the welfare of poor, helpless, dark chocolate skin, Bahamians; he crushes them without mercy. Look what he did, or allowed to be done to all the civil servants in recent months-Customs; The Police; Bahamas Immigration; The National Insurance Board; ZNS; The Hotel Corp-and take special note of the methodology employed in firing them. Remember what he did to Steve McKinney and Philippa Russell, hours after winning the General Elections? Couldn't wait to let the Bahamas know that he was firing them and he did it, disgracefully, from his victory rally platform on the park. Urban Renewal staff members were dismissed, en mass unceremoniously, all over the country; and look-just look-what he did to Grand Bahama's "Moon McPhee," that sports Icon extraordinaire. Moon was given, essentially, over the weekend to clean out his desk. Do we know of any of Bay Street's kind who has been affected, by Ingraham's many hang-ups? I know of none.
I am convinced that if Hubert thought he could close down the National Insurance Board and the Bahamas Mortgage Corp. and the Bahamas Development Bank and the Defense Force, as he did the Hotel Corp; and if he could undo Independence and eliminate the College of the Bahamas, as he did in shutting down the National Health Insurance Program, without repercussions, he would do so; no questions asked. After all, these are institutions, which were brought into being in the first place, by successive PLP governments for the benefit of, for the most part, the 85% majority population. We have been fooled, big time, by Ingraham and his co-conspirators, who I regard as the remnant of the old Bay Street/UBP guard. The man's agenda is crystal clear.
Thank you!