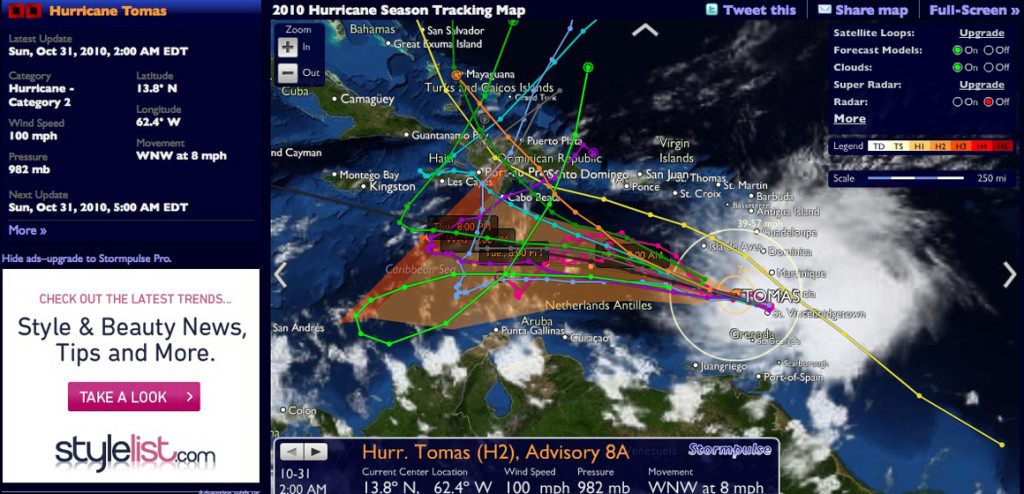 A BP WEATHER ALERT
!!!
We are reporting a major weather threat in the Caribbean and Bahamians in the southern Bahamas will come under threat by the perfect storm.
Category One Hurricane Tomas can pose a threat to the Southern Bahamas. The current path of the storm takes it just to the south of Hispanla, however, every storm indicator project a northern turn through the southern Bahamas.
Stay Tuned to BP Weather Centre for details and updates tracking this weather system.
We can tell you there is no communication into the Southern Bahamas via ZNS 1540AM.And we await official word of Hurricane preparedness from NEMA, the country official emergency arm.
Thieves stole the copper at ZNS some two months ago. Despite repeated promises and desperate irate calls from family islanders to restore the radio service,  the ALL TALK NO ACTION Ingraham Government has yet to replace the $1,300 copper and restore 1540. Now a threat looms everyone is scrambling to alert residents in the area.