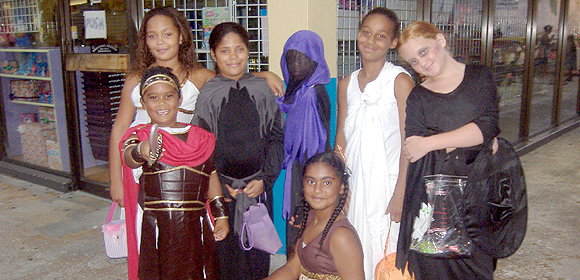 The International Bazaar was buzzing with excitement this past Saturday as patrons brought their kids out – fully bedecked in costumes to participate in the International Bazaar Tenants Association's "Trick or Treat Through The Bazaar".
Nearly all sixty businesses participated in the event cheerfully distributing tons and tons of candy for trick-o-treaters.
Some kids got their faces painted and they were ever so eager to get their pictures taken to show off their costumes. (Photos courtesy of Triune Media Services).