Hubert Ingraham started the process and not a damn word from the Press….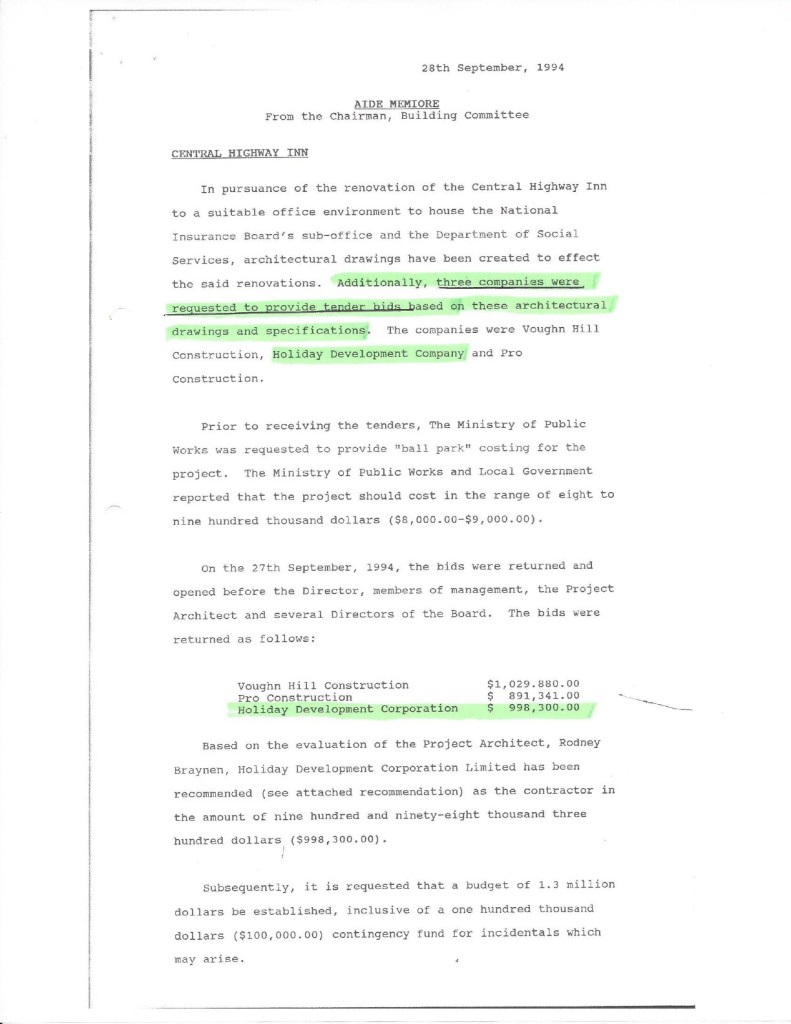 BP Delivers the goods for all and sundry to see – Chipman Lies Exposed!!!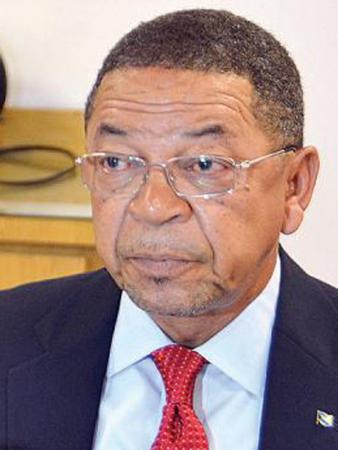 Nassau, Bahamas — BP publishes the BID Process Document from 1994 showing the selected Tender Process in which Holiday Construction was chosen to construct the NIB Building on Wulff Road, previously Central Highway Inn.
We do this for the benefit of the FNM and Hubert Chipman, the MP for St. Annes. He didn't say anything then but boy, let the PLP award a Contract by Selective Tender, then it is corruption.
Hubert Ingraham was the Master of this process and all was fine and dandy. This is the same Holiday Construction that they are trying to sully and vilify.
Well check this out, he was not even the lowest bidder in 1994 when the FNM Regime granted him the contract. We didn't hear his Citizenship being in question then. Ah well, one standard for Papa them and another for Christie. We cry shame on the wutless, Gutless Media.
We ask Mr. Chipman if he knows whether Papa Clown and the Principal of Holiday Construction may be related?
Why wasn't there a  problem with Holiday Construction and Ingraham then – but now it is a problem with Shane Gibson and the PLP? We cry Shame on the WUTLESS MEDIA!
But there's more –
What about all those no bid, no tender contracts to Telco Enterprises? Not a whimper from Chippie or the FNM. Chippie is very familiar with the Principal of that company. Did the repairs to the Police Residence go out to tender? In a case that he does not remember – "NO"! And we will publish that document very shortly!
But not a word from the Press – and we wonder why? Could it be, as some say, this top crony and Ingraham 'dead tight' –  and – what Papa wants Papa gets?!
The FNM has no damn shame! Chipman is SHAMELESS FOR ATTEMPTING TO SULLY THE NAME OF KING ERIC – A ONCE GOOD AND DECENT BAHAMIAN WHO NOW REST IN DEATH!
THE WUTLESS MEDIA falls down on the job – AGAIN!
And get this; We wonder if Papa has an affidavit or a birth certificate? Only saying.
Boy I tell ya – If ya don't laugh you will cry!