Hubert Minnis not invited at old boys event…
Nassau, Bahamas — Down in the backyard of the Fish Fry was a major political gathering of PLPs and FNMs as the lunch bunch gathered to celebrate.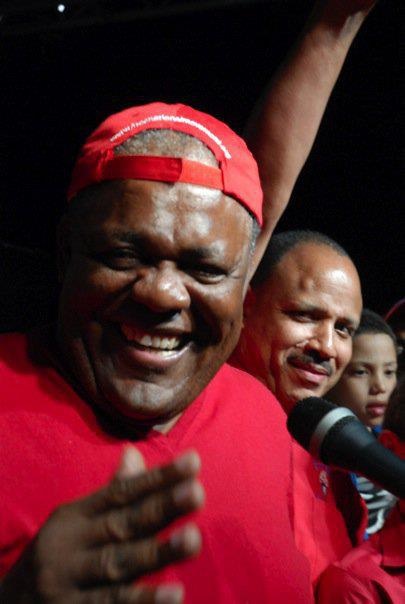 BP was the first at the table as our good friend and loyal FNM Dwight Sawyer was the host.
The scene was jovial and happy and when the former Prime Minister showed up, the party had just begun. Ingraham is back in town after getting cussed out by a former general who defected to the PLP in North Abaco.
He has left Hubert Minnis as the cheese who will stand alone while the FNM wild pack of wolves tear his leadership apart.
In fact the yesterday's gathering was a sign of that as hardcore FNMs shouted when Ingraham arrived, "Looka my leader!" with great excitement.

Minnis was not invited and perhaps not welcome.
The interim leader of the FNM is facing the most vicious attack on his leadership as polls show Loretta Butler-Turner leading in public support.
Early this morning, a radio show began playing Butler-Turner's newly released song – "This girl is on fire" – that has captured the imagination of FNMs and made them think that possibly – not long from now – she could become the first woman to lead a political party in the Bahamas.
At the lunch yesterday Minnis' name was not mentioned once, not even a "Where is Hubert #2", but around tables, including the one Ingraham sat at, the name Loretta was repeated over and over again.
What is this?
Meanwhile, Hubert Ingraham is back to his old self, driving alone, all by himself, and keeping late hours on the street. What was also interesting was the fact that, as he sat with the boys, he was also laughing louder than the space of the room.
But he cautioned one individual as he looked BP directly in the eye and repeated his famous line: "Every gone ain't goodbye!"
We report yinner decide.