What in the hell is this? Bahamians reject an increase by Cable Bahamas! NO! NO! NO!

– Now what The Tribune come out to defend the hike…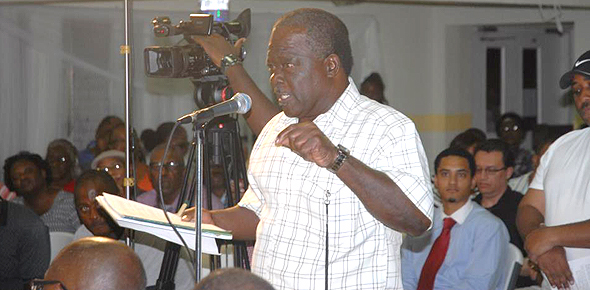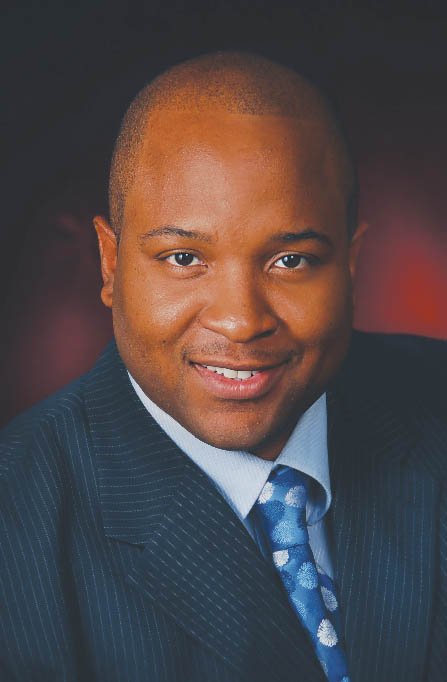 Nassau, Bahamas — If the Utilities Regulation & Competition Authority knows what is good for them, they will abort the idea of granting a 27% increase on basic Cable Services for Cable Bahamas subscribers.
The Cable provider in the country filed an application to the Authority seeking an $8 increase on all basic services and an increase to $50 for all commercial clients.
Since that application was made public last week there has been widespread opposition to the request.
Bahamians stood up last evening and attended a town meeting at the Holy Cross Centre.
Members of the community displayed their disgust for the cable provider, and many believe they too have committed a 'backside rape' on the Bahamian people.
Tempers boiled in the room as Bahamian after Bahamian came to near cussing out URCA's representatives. In fact, there was no sympathy in the room for anyone at Cable Bahamas, who failed to send one representative to speak at the meeting.
UNBELIEVABLE!
But the stuff hit the fan last night when political activist Rodney Moncur asked the question: "Is one Mr. Randol Dorsett on the Board at URCA"?
Silence as if a Bishop was entering a Cathedral filled the room and slowly the answer came: "Yes…He is the Chairman of URCA!"
Then the manure hit the fan. Like a liberal attorney from the State of Massachusetts, Moncur described the sitting Chairman as being in a position of conflict and scandal.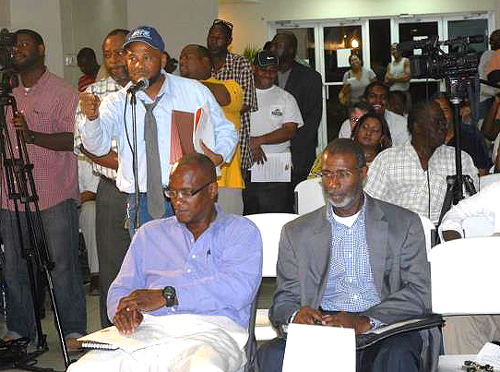 His comments forced the then 200 plus audience to erupt like a B-52 bomb on Baghdad when he alleged that Dorsett is also the attorney for Cable Bahamas and, therefore, is in position of Conflict and must resign forthwith!
It was communion time for the panelists, who did not know what to say. Some in the audience begin to ask, where is Mr. Dorsett and who is this Mr. Dorsett and how can he be regulator and attorney for a company seeking an increase fees on consumers?
Boy, this was something else, and could force URCA to go in damage control mode.
All we can say is this: this was a town meeting and if you missed it will not be the last before a decision is made. URCA will head to most of the family islands to listen to you the people!
We report yinner decide!