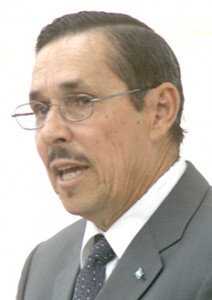 – LONG ISLAND ABANDONED BY LARRY, THEN BY THE FNM AND NOW PAPA!!!
Breaking News out of Long Island today: Minister Tommy Turnquest is scheduled to visit Long Island today, but sources from within the once FNM control constituency told BP that Jr Minister Loretta Butler Turner cried like a baby and is demanding that Papa Hubert Ingraham visit the constituency.
Hubert Ingraham is in a fight for his life in North Abaco, where the PLP has surged tremendiously!
The once safe Lond Island seat for the FNM is now no more. Papa Ingraham assured Butler-Turner it was.But with years of neglect by the FNM and in particular for the past five years, Long Islanders have turned GOLD!
Outgoing MP Larry Cartwright, whom Long Island rejected has very little influence on Long Island, achieved little in Long Island these past five years.
BP projects Alex Storr the PLP Candidate will be elected as the next Member of Parliament for Long Island.