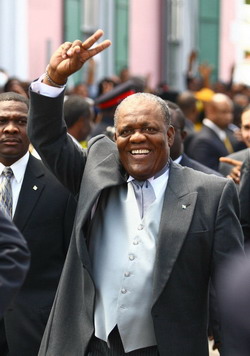 Nassau, Bahamas — Cable and Wireless ad confirms BTC is sold, while this WUTLESS 'GOOD FA NUTTIN' LOW DOWN FNM Government has LIED to the people again!
Ingraham ministers are all over the place telling the people of the Bahamas BTC has entered into a MoU with Cable and Wireless and that the deal is not finalized. One reading an ad appearing in the UK on line would agree the telecommunications company is GONE FROM THE Bahamian people.
C&W said they didn't pay a 3% finders fee, but we wonder what did they pay?
The ad read: Our Client…"…have just acquired another organization and is seeking an interim Head of Communications…" C&W yesterday in a statement confirmed the ad was to hire a Bahamian. Someone must explain when was the DAMN WUTLESS FNM Government going to tell the people they sold BTC?
Following BP's circulation of the ad and subsequent questions of its appearing online at a UK based company much attention has been given to its publishing. The ad has been removed as fast as it was published and C&W has since issued a statement stating:
"In response to an online ad to fill a position at BTC currently circulating, CWC/LIME would like to release the following statement:

It is an ad to hire a Bahamian person on an interim basis to advise CWC/LIME as we are working on the transaction. The ad is for a short-term consulting appointment and is not for a BTC employee."