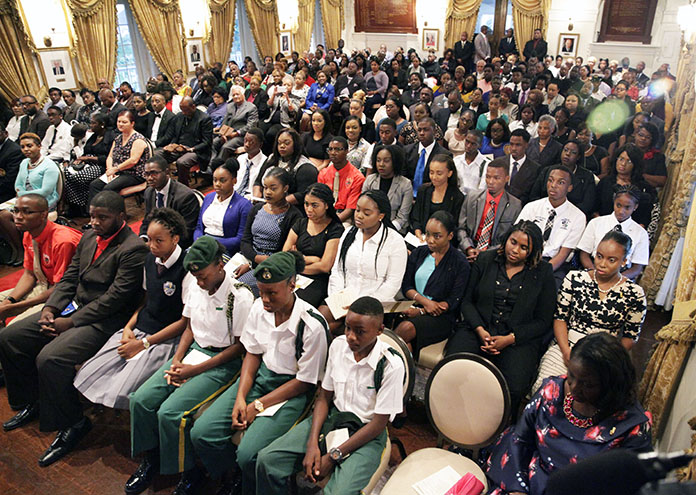 Nassau, The Bahamas – The Bahamas Telecommunications Company Limited has announced, that it will partner with the Ministry of Youth as it hosts its annual National Youth Awards. The gala event will honor the work and dedication of one hundred and fifty seven (157) young persons throughout the country. BTC will invest $20,000.00 in this noteworthy event.
Interim CEO, Dexter Cartwright said, "We believe in excellence. This is our second year partnering with the Ministry of Youth to celebrate the achievements of a number of young persons throughout the country. BTC is committed to supporting a wide range of youth activities. We congratulate all of the nominees, as to be nominated is a significant milestone."
The Gala Awards Ceremony is scheduled to take place this Wednesday, and awardees will be eligible to win a variety of individual awards. The most prestigious award of the evening will be the Prime Minister's Cup and the winner will leave with a $5,000.00 cash prize.
BTC continues to remain entrenched in youth and community initiatives. This partnership with the Ministry of Youth will extend to a number of other events and activities.
Deputy Permanent Secretary for the Ministry of Youth, Darron Turnquest said, "We are excited about this partnership with BTC. This is the fourth year, where we have recognized hundreds of young people in our society that are showing up and making a difference. This is one of the avenues that we use to demonstrate to our young people that we are indeed proud of their accomplishments.
The National Youth Awards will take place on Wednesday evening in the Atlantis Ballroom. Some of the categories include entrepreneurship, community volunteerism, arts and culture and sports.