Does this mean his son will be re arrested and charged again seeing that they said there was evidence to charge him with the murder of Kaziah Burke or did he [son of Deputy Com.] turn state witness?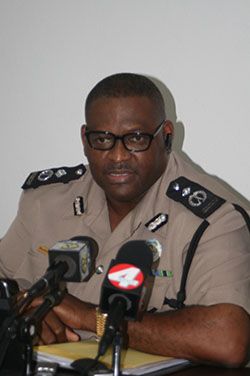 TCI – The Turks and Caicos Islands Integrity Commission has confirmed the arrest of Deputy Commissioner of Police Rodney Adams and senior Immigration Officer Wendy Seymour.
A press release issued late Friday October 11th, from Integrity Commission Director Eugene Otuonye, QC, said they arrested "a 47-year-old senior Police Officer on reasonable suspicion of committing an offence of corruption contrary to the Integrity Commission Ordinance."
The press statement did not actually release Adams' name because he has not yet been formally charged, but it stated that "the senior Police Officer was interviewed and granted bail".
Adams was under investigation by the Integrity Commission over allegations of his improper involvement during the police investigation into the murder of Kaziah Burke, on April 13, 2013.
One of Adams' sons was originally charged with murdering 25-year-old Burke, but those charges have since been dropped.
Adams, who has been on administrative leave since Friday May 24, 2013, was heavily tipped to be the next local Commissioner of Police.
In a press release issued a few months ago, both Adams and Commissioner of Police Colin Farquhar agreed that Adams being placed on leave was the correct way forward, in the interest of protecting the integrity of the Police Force and Adams' personal reputation.
Meantime, the Integrity Commission's press release named immigration officer Wendy Seymour who was arrested by the Integrity Commission and subsequently charged with two counts of corruption offences contrary to the Integrity Commission Ordinance.
Seymour was granted police bail in the sum of $10,000 with one surety. She must appear before the Grand Turk Magistrate's Court on October 24, 2013 at 10am to answer to these charges.
release supplied by: http://suntci.com