Who regulates ALIV is the real question…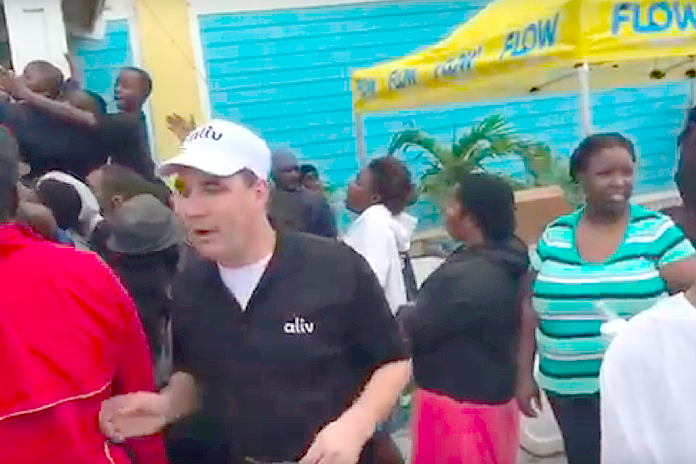 Is Aliv CEO blaming BTC for its failed rollouts in Bimini, North Andros and Exuma?
Nassau, Bahamas – Aliv CEO Damian Blackburn took a cheap shot in the Nassau Guardian this week, in so many words blaming BTC's management changes for his company's failure to deliver mobile services to the communities of Bimini, North Andros and Exuma.
Aliv has yet to reach any of those communities although it has tricked consumers into believing that its mobile reach and rollout in these parts of the country were aliv or live!
In Monday's Nassau Guardian Blackburn said, "Amid Aliv's progress to ward meeting its rollout obligations, management changes at [The] Bahamas Telecommunications Company [BTC] were announced." He added that he had already built up a considerable relationship with the former CEO. Now this is low.
Bahamas Press had long questioned Aliv's ability to offer services across the Bahamas as it had no real network of its own. Its investments within the country were due to the Government $62.5 million cash injection into the company and we know they had little to no infrastructure across the country.
Could it be that Aliv only relied on using the Bigger, Better Network of BTC to make what they told customers was their own mobile service?
And customers should note here: If Aliv is paying BTC to use its massive powerful network, then it definitely cannot be cheaper for Aliv customers when using those cheap refurbished mobile devices sold at high prices.
But ya know some who like new things will learn the hard way!
We report yinner decide!