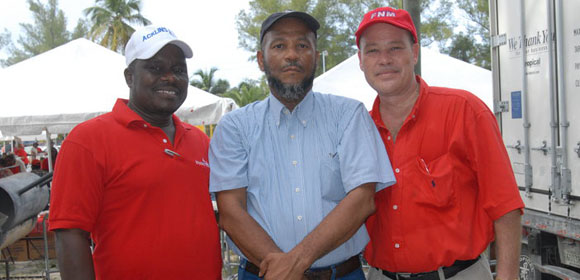 Here is a photo which makes you go hmmmmm. The current and former chairmen of the FNM met in camera with Worker's Party Leader, Rodney Moncur, at the FNM 'Grill and Chill' today.
Moncur was not armed with papers to question Carl Bethel on school registration fees. You would remember Carl was the fired as minister of education and is holding a gripe for being kicked out of the Cabinet.
Both Johnley and Bethel are crushed and is now meeting with the best PR man in the country, Rodney Moncur.