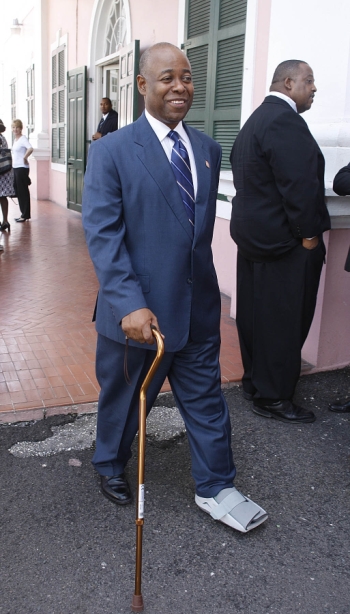 Nassau, Bahamas — Is Pleasant Bridgewater a free woman?
Breaking details now coming from credible sources in a position to know, have revealed to Bahamas Press, that  Pleasant Bridgewater just may have her life back on track and for her, the storm may be over.
BP has been reliably informed  that lawyers working on the case may have worked  out a deal to have the matter withdrawn before the Supreme Court.
You would recall the matter of extortion was alleged to have been committed following the death of Jett Travolta, the 16-year-old son of John Travolta and Kelly Preston.
Jett died while the Travoltas vacationed at a resort on Grand Bahama. The Bahamian attorney, Pleasant Bridgewater and ambulance driver Tarino Lightbourne have both pleaded not guilty to all charges.
The entire case was hampered following an apparent leak from a member of the jury. Justice Anita Allen then ordered a retrial and dismissed the jury following the revelation.
Our sources  said, "We understand key witnesses in the trial may not appear and may have already written to the Attorney General and lead prosecutors in the upcoming trial to not proceed with the high profile case, as they have no interest any longer in the matter. The matter would also save tons of tax dollars and would avoid any further ruin of the Bahamian image around the world.
"If key witnesses fail to appear this would also mean the prosecution has no case and yes you may finally conclude, Pleasant Bridgewater may indeed be a free woman."
A Bahamian judge had penciled in Sept. 6 2010 as the start date for the retrial, this may no longer be necessary.