Former ACP Says Question FNM MPs….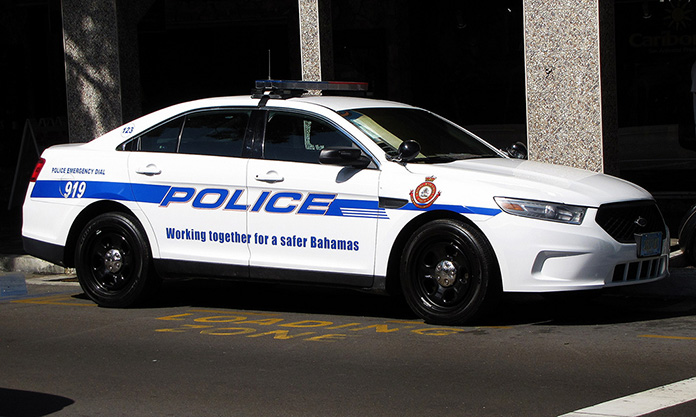 Nassau, Bahamas – Former Assistant Commissioner of Police (ACP) Paul Thompson suggested that two Free National Movement members of parliament should be investigated on corruption charges.
The 90-year-old former ACP made the suggestion on Love 97's daily talk show Issues of the Day, where he appeared as yesterday's guest.
Mr. Thompson said North Eleuthera MP Rickey Mackey should be investigated for stealing cars and Marco City MP Michael Pintard should be investigated concerning a murder plot.
While discussing matters of anti-corruption, he said, "What is being done now had to be done" as some police officers claimed that they are "stressed and demoralized by constant orders from politicians."
The former ACP noted that he's not a fan of mixing politics with policing.
Meantime, Mr. Thompson touted the efforts of the Royal Bahamas Police Force under the leadership of Commissioner Ellison Greenslade.
Although, Mr. Thompson is pleased with the job the organization is doing, he is not so happy with what appears to be a rift between National Security Minister Marvin Dames and Mr. Greenslade.
"You had two men going to Canada for one year to study, come back and one of them was made commissioner. The other one was made senior assistant and then deputy. Both were good men. Both of them, qualified," Mr. Thompson said.
"Both of them did well in Canada, but one came from the ranks of constable to up to where he was. The other one came in as an inspector. So the choice was made to take the fella from the ranks because he would be more acquainted with what happens down there all the way to the upper ranks."
From that point, Mr. Thompson feels even more fuel was added to the fire.
"My understanding is there was an attempt to return to the force, which Commissioner Greenslade objected to. And to me, it was the right thing to do because I've already put someone in there, in your place who is doing a good job, Anthony Ferguson. What could I do to him? Kick him to bring you back?" Mr. Thompson said.
However, the former ACP added that something that was once there in Mr. Dames and Mr. Greenslade's relationship is obviously missing.
"I went to the independence luncheon at the police headquarters on Independence Day and I didn't see the type of comradery between the minister and the commissioner that we had with Nottage and the commissioner," Mr. Thompson said.
© 2017 The Bahama Journal – Jones Communications Network.