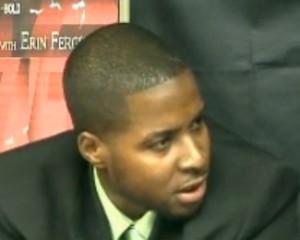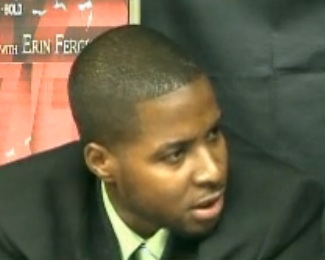 By ADRIAN GIBSON
ajbahama@hotmail.com
This is my final column before entering my final examination period for the Christmas term. I will resume writing after exams.
LOCALLY, although the unambiguous and overt forms of racism may have receded since Majority Rule and constitutional changes, in the political realm, clearly race continues to be a relevant feature of the political rhetoric. The concept of race has greatly shaped our society and national identity and its study provides us with a framework to address issues that may linger on and persist in dividing our nation.
Race remains a prickly subject in the Bahamas.
In the years since the UBP's dismantlement/Majority Rule, black Bahamians have become apprehensive about white Bahamians ascending to political power, mainly due to the angst that these Bahamians could have a stranglehold on both the economic and political structure, turn the country into some kind of racist backwater where the masses are oppressed and/or accrue more wealth in the process.
Whilst there is a maturing air of racial harmony in the Bahamas, there are occasions where antipathy and racism surfaces, particularly when self-seeking, narrow-minded politicians exploit the psychological effects of slavery and the racist injustices of the past. Indeed, in the Bahamas, race issues and classism go beyond the sphere of political discourse, but also influence attitudes, social interaction and settlement patterns.
In the mid-1990s, PLP senator Franklyn Wilson maintained that racial division is a part of Bahamian history, and a part of his resolve as a senator was to "build bridges within our community to help us come together as a people."
The fact that American voters rejected worn-out Republican orthodoxy and elected Barack Obama in 2008–while in many instances overlooking race–demonstrates the evolution of the American electorate and leaves a monumental question about the evolution of the Bahamian electorate. Would a majority of Bahamian voters rise above racial stereotypes and, in many instances, misplaced fears/prejudices and elect the nation's first white Prime Minister post-Majority Rule/Independence?
Is the Bahamas now mature enough to vote for a white Bahamian to lead a political party and eventually the country? Does the rhetoric of racial propaganda in any way reflect the real world social values inherent in Bahamian society today?
Are Bahamians ready to move past the lingering resentment of being shut out of public places/activities and leadership roles in a bygone era?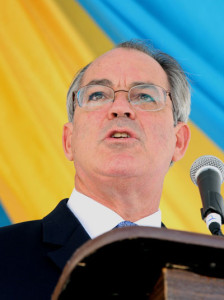 Would Brent Symonette or any other white politician have the ability to galvanize people across the political spectrum and lead their respective parties to an electoral victory?
During the 2007 general election, one PLP MP asserted at a rally that Prime Minister Hubert Ingraham would turn over the government to "the UBP heir" (Brent Symonette).
Of course, rather than addressing the issue, now Deputy Prime Minister Brent Symonette was dismissive, saying:
"They have opened this up and exposed themselves for what they are, and I have no intention of entering a discussion of race any further."
In a 2005 interview with another daily, when addressing his heritage and culture, Mr Symonette was again dismissive and seemingly asserted his disconnect and apparent cultural demarcation, stating: "My heritage is France, hence the name "Symonette.' France to England and possibly to Bermuda and then here. When Alfred Sears stood up and talked about Clifton, he painted this very emotional picture of the black slave captured in Africa (sic) and landing into freedom in The Bahamas. I didn't come that route. So my cultural history isn't based in the navel string of Mother Africa, so how can you ask me to celebrate that heritage?"
As was eloquently stated by Helen Klonaris–a white, Greek Bahamian–at that time:
"After reading this sentence, I felt winded, the breath knocked from me. I had read a portion of it in Dr. Russell's letter (on ontological whiteness), but reading the entire conversation trounced me. 'I didn't come that route,' said Mr. Symonette. As if African slavery and the arrival of white colonialists were not connected; as if the two histories are not integrally, irreversibly intertwined and still to this day rub up against each other and hurt when rain is coming, when hurricanes start brewing, when it is just another ordinary day in a small place and we don't know how to look each other in the eye and tell the truth."
"I cannot identify with Mr. Symonette's feeling. I am only the granddaughter of immigrants, still arriving in so many ways, and yet, my own experience has rooted me in an African and Greek cultural reality which I could not shake if I wanted to. I do feel that the history of my sisters and brothers of African descent in this place is now a part of my history, and that my Greek history must also be a part of theirs. I not only want to celebrate 'that heritage', I want to love the people connected to it, people I consider to be my people. I am no longer one, here in this new world. I am more than one," she said.
She went on to further state:
"Know also that I have grown up in this body, in this white skin, and am conscious of what racism feels like, looks like, the power it has to keep me from wanting to tell the truth. I am conscious of what white privilege feels like, how it can separate me from Black people, because it is supposed to; how if I don't see it for what it is, I too could be duped into believing that whiteness and all that comes with it is the way; see everything and everybody not white through that white light that distorts faces, cultures, histories, makes them all seem less than 'mine'."
Expounding on the issue in a recent interview, Christopher Curry, my former college lecturer and a white Bahamian historian who recently returned from university where he pursued his doctoral studies, stated:
"Brent Symonette at times appears to lack a sensitivity regarding how our national identity is construed as one that is very much related to black consciousness and our diasporic identity. (When it comes to ascending to the leadership) it would be a rare individual! To find a white Bahamian who could truly empathize with and understand and appreciate the whole gravity of what colonialism did for the Bahamian psyche and trying to be sensitive to that. Generally, they're not interested in reading about this stuff.
"It will take a different kind of 'Conchy Joe' to be accepted by blacks. And more importantly, even more practically than that, would you see Brent Symonette in Nassau Village, would you see Brent Symonette around Mason's Addition, would you see Brent Symonette walking around Bain Town? Ya see, the thing is there is still that social stigma, there's still that social distancing that we have going on where whites either because of class or race don't feel comfortable around blacks in certain places and situations. And so, you would have to have someone who is embraced by blacks as being from the grassroots, at least who they can identify with in a way that they feel as if their concerns are at heart. I mean, Brent Symonette, what's his constituency? St. Annes? What is St. Annes? I mean that constituency is tailor-made for him, I don't believe it includes some of the more ghetto areas right? He had it easy, he was campaigning in an area that represents his ethnic identity! If that's the area you find whites, so that's it–that wasn't a big challenge," he said.
Mr Curry went on to say:
"The day you see a white fella could run in a black belt area and successfully win then I would start considering that maybe this guy could possibly be a Prime Minister."
"From some of the comments I've heard him say, he doesn't seem to be too sensitive to what black Bahamians have experienced. He comes off as too white! He needs to show a greater appreciation of the struggle," the historian asserted. Former Director of Culture and College of the Bahamas lecturer Nicolette Bethel, whose family is of mixed heritage, when asked about the prospects of Brent Symonette or another white Bahamian becoming Prime Minister in the near future (maybe 2017), and how far removed one must be from the notion of being a UBP heir or tied to UBP/Bay Street interests, said:
"I don't think that Brent Symonette has good prospects at this point, unless the Bahamian voting public has returned to the time when it wants a white Massa to look after it. Part of the problem is his 'whiteness' (which is compromised in any event, as his father was not a white man) but part of the problem is also his UBP/Bay Street heritage. I can't say how far removed one must be, but he isn't anywhere near removed enough."
Asked whether she felt the outlook of white Bahamians and the perception of their involvement in local politics had evolved in the wake of President Obama's ascendency to the US Presidency, she wrote in response:
"I have no idea, but I don't think it's changed all that much. There is a fundamental difference between the sort of minority that Obama represents and the sort of minority that white Bahamians represent — blacks don't have nearly as much control about their lot in society as white have in any part of the world. We can't separate ourselves from the global hierarchy that continues to expect white skin to be equated with power and dark skin to be equated with powerlessness or servitude. Whites have chosen to remove themselves from local politics, for the most part, and I don't see a whole lot of change there. Here, of course, I mean true white Bahamians, rather than fair skinned Bahamians of colour, who have a very different perspective and outlook, if one can imagine that they share such a thing."
She stated that "it's not impossible" for a white Bahamian to ascend to the Prime Minister's post and/or be embraced by black Bahamians particularly if they recognize the historic struggle of blacks, slavery, etcetera. She notes that this can happen, but only "as long as he isn't a Symonette (or a Pindling or a Maynard or, nowadays, a Christie or an Ingraham)."
Previously, Dr Bethel noted the inherent fears of some Bahamians asserting that the appointment of a "self-identified white Bahamian as Deputy Prime Minister has raised the fear that the oppressive force that was fractured in 1967 will return and change the Bahamas back to what it was before Majority Rule."
Law professor Michael Stevenson–son of PLP founding father Cyril Stevenson–took a somewhat divergent, socio-legal perspective towards addressing the question of race and politics and the role of Brent Symonette and whites.
He said:
"Minister Symonette today could become, de facto, the Prime Minister of The Bahamas under a limited set of conditions set out in the Constitution. I say 'de facto' because technically the Deputy Prime Minister can never assume the office of Prime Minister because of conditions that would authorize him to perform the functions of Prime Minister. Of course, there is a huge difference in the Bahamian imagination between the possibility of Minister Symonette being the Prime Minister and him being authorized to perform the functions of Prime Minister as Deputy Prime Minister. Still, I believe it is significant that the heir of a quintessential Bay Street Boy now has the authority to perform the functions of the Prime Minister if the occasion requires, and that this authority has nothing to do with the psychological question whether black Bahamians are prepared to accept a white Prime Minister or whether the outlook of white Bahamians has changed since 1967. There has to be something comforting in that thought, whether you are a fan of Minister Symonette or not; or whether you believe the majority of Bahamians would accept him as their legitimate leader or not."
It is not lost on me that other predominantly black countries in the Caribbean basin with an even more dreadful racial past have risen above the colour/ethnic/gender lines and elected whites, Indians and women to high office. However, locally, any white politician seeking to lead the country must have a transcendent political aura about him and demonstrate that he can embrace the country's African cultural and genetic heritage whilst preaching a message of unity and inspiring citizens. Indeed, the current political leadership must encourage ethnic/minority political participation and bridge-building. Rather than alienating whites, or whites themselves choosing not to participate in the affairs of the state, it will take a coalition of blacks and whites to build a unified and prosperous country.
It is high time we disregard partisanship and race/class to incorporate the brightest talent in any administration to work towards developing a country and formulating a progressive national plan that is free of the divisive politics that continue to plague this nation. For far too long, local politics has been dominated by parochial figures who cannot see beyond their backyard, which is a stark contrast to the broad-based perspective so desperately needed in establishing a different social and political ethos.
Tracey Strachan
TRIBUTE TO TRACEY STRACHAN
Last Monday morning, I received shocking news that my friend and former colleague Tracey Strachan had died from complications during child birth. "Strachany", as I sometimes called her, was the most outspoken, passionate and hilarious combination ever to come out of Fox Hill. Her hilarity and mischievous smile was unmatched!
I met Tracey when I first entered the service at the LW Young high school and I was a little apprehensive as I had heard that she was a head of department who was quite stern and vocal. Indeed, she had a no nonsense persona and took no prisoners! However, before long we hit if off and, as they say, the rest is history.
Tracey's crowning glory probably came after the 2007 general election as I can vividly remember her exclaiming and jokingly chanting "we red and they scared!" However, regardless of her political choices and playful teasing, she embraced all people. If you could take a good ribbing, you would easily fit in as she was comedic, with vivid descriptions and gestures and a mischievous way of speaking that was nothing short of riotous. I could see her "full" eyes popping open and shutting as she laughed or was having a good time. I am still chuckling at the jokes she cracked at the Fox Hill day festivities in 2009.
Tracey was a kindred spirit and an educator extraordinaire. Indeed, the DW Davis family and indeed the world of education has lost a hard working, dedicated teacher who positively impacted so many children as an agent of change during her tenure. Life is short and we are nothing more than vapor. Indeed, this tells one how important it is to cherish each day like it's our last.
I extend my condolences and sincerest sympathies to her husband and young, school-age children and to her entire family. Tracey – "I is a Fox Hill gal" Strachan – rest in peace my friend!
I also wish to extend my condolences to the family of Joel "Uncle Joel" Pratt of O'Neal's, Long Island. Rest in peace "Uncle Joel!"