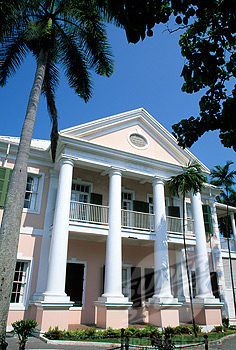 Nassau, Bahamas – Reports are that shortly before 1:00pm on Sunday 20th September 2015, a man was standing in front of his home located at Eneas Street off Meadow Street, when a gold Honda stream vehicle with four men armed with handguns pulled up and shot him before speeding off.
The victim was rushed to hospital in critical condition where he later succumbed.
Meanwhile this morning police will charge a 19-year-old male resident of Fort Fin Castle for the murder of Arlington Butler that occurred 12th August.l at 2pm today.
You would remember Butler, 23, was standing near a truck on Burial Ground Corner when a man approached him and opened fire. Being shot multiple times in the upper body, Butler attempted to get away but collapsed in front of his house a short distance away.
His father, Arlington Butler Sr., also known as "Links", was killed on December 28, 2014. Butler Sr. was also on bail at the time of his murder. He was charged with drug possession with intent to supply and firearm possession in September 2014.
Police will also charge a 39-year-old resident of Palm Cay and 36-year-old male resident of Pepper Street for the murder of Jean Richmond that occurred at Palm Cay on Friday 18 September 2015 at 2pm today.