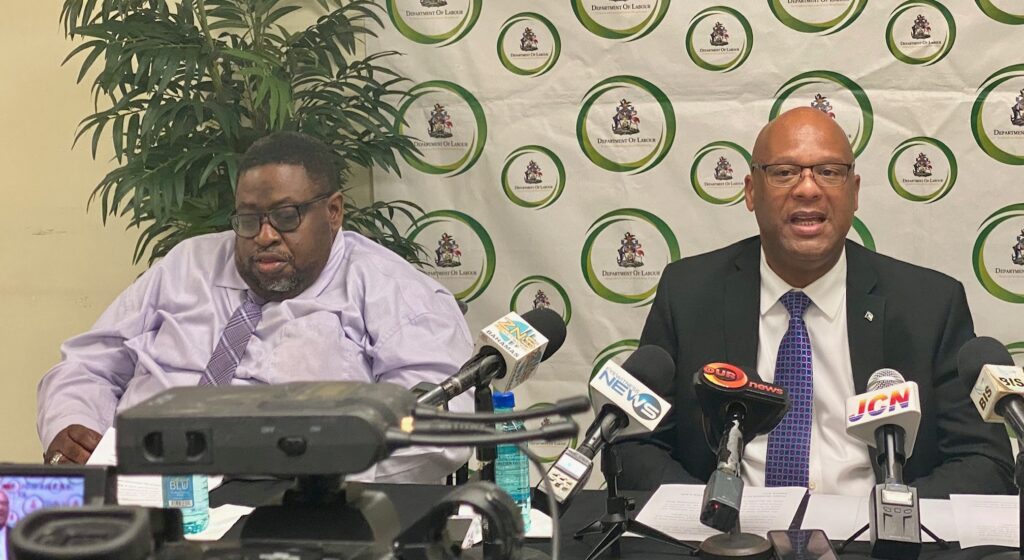 NASSAU, The Bahamas — The Ministry of Labour and Immigration in conjunction with its community partners will hold a job fair on Saturday, March 4, from 9am to 3pm at the community park in Flamingo Gardens, announced the Hon. Keith Bell, Minister of Labour and Immigration during a press conference. This is In keeping with the government's commitment to provide increased employment opportunities for the citizens of The Bahamas.
The job fair will bring 40 employers, from every sector in our society, into the heart of the Carmichael Community. These employers such as Sandals, Fidelity Bank and Albany are seeking to hire Bahamians in their respective businesses. In addition, these businesses and a number of educational institutions will be on-site to provide each person attending the job fair with opportunities for technical and vocational training, as a way to revitalize their skills and obtain jobs in the current Bahamian labour market.
"The National Training Agency (NTA) and the Bahamas Technical and Vocational Institute (BTVI) are eager to sign up Bahamians free of charge, so that they can take advantage of multiple programs that are available and give successful students a better opportunity to land a good job," Minister Bell said.
A number of government agencies including the Department of Immigration and the Bahamas Development Bank are also seeking to employ young men and women to fill vacancies in their agencies.
Pictured are Minister Keith Bell, right, and Director of Labour Robert Farquharson. (BIS Photo/Kristaan Ingraham)