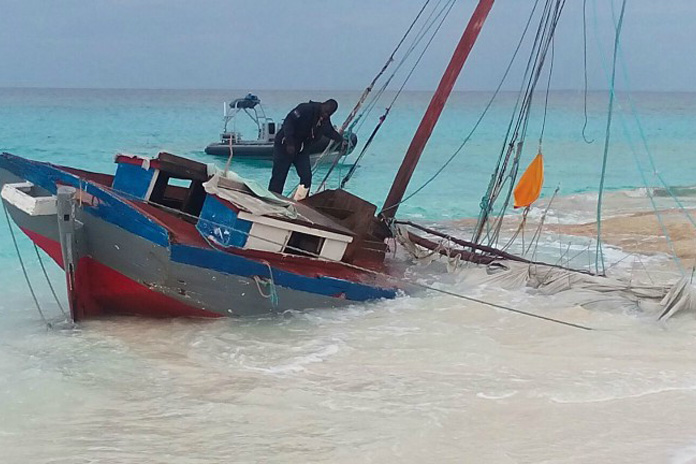 Nassau – A HAITIAN boat captain was yesterday jailed for 5 years after he admitted to cocaine smuggling.
Father-of-nine Terry Nacius pleaded guilty to charges of drug possession with intent to supply, importation and conspiracy to commit the offences at his arraignment in the magistrate's drug court.
Acting on a tip-off, police boarded and searched a Haitian sloop in Matthew Town, Inagua, on September 23. They found nothing illegal during the first search.
But cops noticed a newly-installed piece of wood near the hatch. They found 23lbs of cocaine or 10 kilos worth $300,000 in the secret spot.
Acting Deputy Chief Magistrate Subusola Swain recommended Nacius be deported at the end of his prison term. And she also ordered the destruction of the drugs and sloop. The prosecutor withdrew charges against the remaining 12 defendants on the Haitian boat.
Bahamas Press has long said that the Haitian vessel operation are some of the biggest drug trafficking operation in the region under the disguise of human trafficking.