The Flying Dutchess?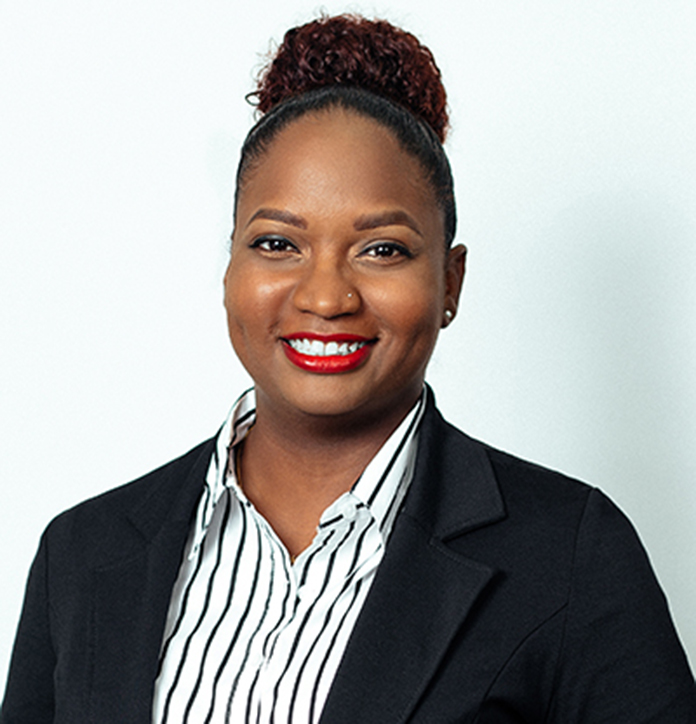 Nassau, Bahamas – Milo Butler Group of Companies today announced the appointment of Karasi Miller to the position of Director of Retail for the Flying Dutchman Liquor Store. In her new position, Mrs. Miller will head a team of 22 and manage the day-to-day operations at the brand's retail outlets. She will also play a key role in the company's overall expansion strategy.
Prior to joining Milo Butler, Mrs. Miller held positions as Merchandise Manager at Kerzner International and Assistant Manager of Retail for five franchises under the BAF Global Group. Her educational background includes a Bachelors Degree in Fashion Merchandising from Miami International University of Art & Design.
Commenting on the appointment, Jevon Butler, Sales & Marketing Manager at Milo Butler said: "This new appointment further strengthens our company's leadership team. Karasi brings a wealth of experience in sales, branding and product merchandising to her new role in our growing liquor division, the Flying Dutchman. We are pleased to have her as a part of our management team."
Mrs. Miller officially took up her post at the Flying Dutchman in November. She is looking forward to growing in her new role. "The Flying Dutchman's core values are focused on customer relationships and delivering on the heritage of its parent company, Milo Butler. I will continue to ensure that our customer service and products exceed the standards, " Mrs. Miller said. "I'm also looking forward to working with the Marketing team to continue to produce quality events promoting both the Flying Dutchman brand and our vendors."
More than 25 years ago, Milo Butler opened the first Flying Dutchman liquor store on Baillou Hill Rd. Within the past two years, the company has expanded to include locations on Carmichael Rd., Cable Beach and a store in North Andros. Milo Butler officials also revealed plans to open two additional locations in eastern New Providence by the first quarter of 2018.
The Flying Dutchman is named after a fabled sea captain. Legend has it he frequented The Bahamas and became the world's foremost trader of specialty rums during the 18th century. Even with the growth of its brick and mortar stores, the company has an integrated website www.flyingdutchman.com offering clients both door-to-door delivery services and site-to-shop pickup options.