Oswald Brown

Oswald Brown Writes
By OSWALD T. BROWN
If you watched the televised proceedings in the House of Assembly this morning you could not help but notice how uncomfortable Kenneth Russell, Member of Parliament for the High Rock constituency of Grand Bahama, looked while Prime Minister Hubert Ingraham was wrapping up the debate on the resolution to approve the boundary changes recommended by the Constituencies Commission.
Russell sits directly at the right of the Prime Minister, and throughout Ingraham's address he sat there stoically with a deadpan expression, occasionally massaging the side of his face, and you could almost see the pain etched in his face as Ingraham explained the rationale behind the decisions he made to reduce the number of seats in the House of Assembly to 38 and to change the names of several constituencies, including Russell's High Rock constituency.
By contrast, sitting directly behind Ingraham, whenever the television camera was focused on him, were Phenton Neymour, MP for South Beach; Brensil Rolle, MP for Garden Hills; and Zhivargo Laing, MP for the Marco City constituency of Grand Bahama, and they never failed to erupt with boisterous laughter whenever Ingraham "scored" what they considered to be a political point.
In fact, Laing, who frequently demonstrates the behavior of a schoolyard bully in the House by speaking out loudly in the background when opposition members are speaking, was grinning like a Cheshire cat practically throughout Ingraham's presentation. Laing was particularly obnoxious while DNA leader Branville McCartney, Member of Parliament for Bamboo Town, was speaking. He could be heard loudly heckling McCartney.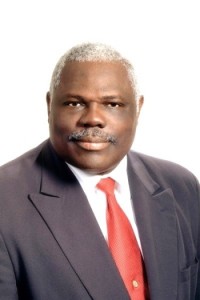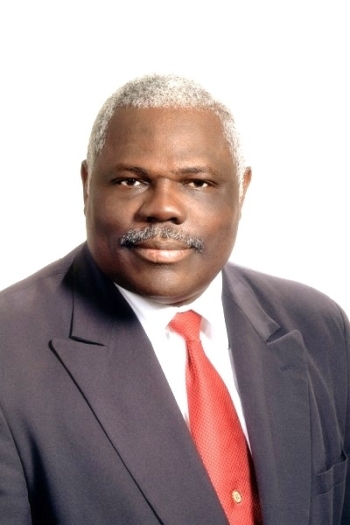 But my attention was mainly focused on Russell. It was quite obvious that he did not agree with Ingraham's decision to change the name of his constituency and, according to reports, forcing him to retire from politics. At one point during his address, Ingraham patted him on the shoulder and referred to him as "my good friend, the Member for High Rock," but even that didn't elicit a smile from Russell. What this suggested is that Russell has accepted the decision that he goes into retirement and will allow Ingraham to decide who should replace him.
However, it is still unclear if the same is true with regard to Grand Bahama's Lucaya Member of Parliament Neko Grant, whom Ingraham is also seeking to force into retirement. Grant apparently was absent from the House; if he was there, this was not confirmed by ZNS' camera as it spanned the proceedings. This tends to confirm reports that Grant is vehemently resisting Ingraham's efforts to retire him. We'll just have to wait and see how this all plays out.
To her credit, Verna Grant, FNM Member of Parliament for Eight Mile Rock, made an excellent speech that gave no indication that she was as angry as she should be that Ingraham eliminated her Eight Mile Rock seat, in reducing the number of seats in Grand Bahama from six to five. In fact, she insisted in her speech that the FNM is still the party to support in Grand Bahama, despite the fact the Ingraham and the FNM have totally neglected Grand Bahama for the past four-plus years, and for purely personal reasons Ingraham has been very antagonistic towards Sir Jack Hawyard, one of the principal owners of the Grand Bahama Port Authority (GBPA), which is responsible for the growth and development of Freeport.
But an indication as to why Grant was so benevolent towards Ingraham came nearing the end of her speech when she indicated that she may be among those being considered to run for the new West Grand Bahama constituency that was created after her Eight Mile Rock seat was eliminated. Being the master politician that he is, this may very well be one of the concessions Ingraham makes to ensure that the FNM maintains decent support among women voters in Grand Bahama.
To be sure, if he does not run one woman candidate in Grand Bahama, the FNM is almost certain to lose significant support among women. The party is already in jeopardy of losing support among white Bahamians in Grand Bahama, who are among its most loyal supporters, by not nominating a white Bahamian for one of the seats in Grand Bahama.
It will certainly be interesting to see what will be the fate of both Grants (Neko and Verna) when the FNM announces its candidates for the next election. It seems as if we already know what Kenneth Russell's fate is.