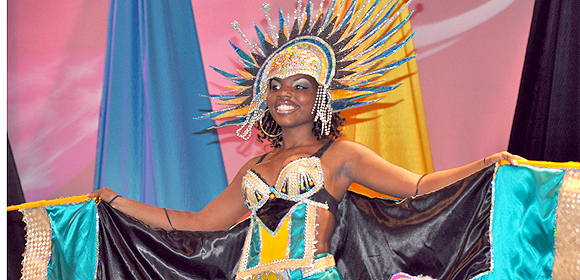 Press Statement By L. Ryan Pinder
Member of Parliament, Elizabeth • Miss Elizabeth PLP 2010 Beauty Pageant
October 25, 2010
The Elizabeth Branch of the Progressive Liberal Party hosted the Miss Elizabeth PLP 2010 Beauty Pageant, on Saturday October 23rd   at the Rainforest Theatre at the Wyndham Crystal Palace Hotel.  It was an evening to remember!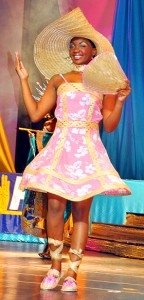 I extend my personal congratulations to the following contestants:
Miss Sage Alcove – Diondra Smith
Miss Tuvalu Court  – Bronique Wilson
Miss Orchard Close – Karina Glinton
Miss Riviera Lane – Gabrielle Mckinney
Miss Pollen Close – Derricka McDonald
Miss Opaco Way – Janelle Hart
All contestants performed admirably and demonstrated their beauty, character, talent, intellect, and commitment to the Elizabeth community.  After 8 weeks of preparation, each contestant was a stellar representative of the great constituency of Elizabeth.  The contestants are all winners but unfortunately, only one is able to be crowned as the ultimate winner and carry the title of Miss Elizabeth PLP 2010.
As the Member of Parliament for Elizabeth, I congratulate Ms. Karina Glinton as the newly crowned Miss Elizabeth PLP 2010.  I am confident that Karina Glinton will represent the Elizabeth Constituency well.
In Elizabeth my team focuses on community building.  It is for this reason that the pageant was designed as more than a traditional beauty pageant.  The host committee ensured that the pageant was structured so as to include events that focused on community development and commitment, as well as character building in our young ladies.  The contestants participated in a number of community events, including visits to the Willie Mae Pratt Centre for Girls, local educational institutions and churches. I am pleased with the personal growth of all the contestants.  Each contestant is a future leader in the Elizabeth constituency and a true asset to the community as a whole.
Crowned Miss Elizabeth PLP 2010, Ms. Karina Glinton will receive a two-year scholarship to The College of the Bahamas to continue her current studies in Accounting.  In Elizabeth, we believe that education is an important element in the development of our youth, and encourage all to pursue their dreams through education and training.
Congratulations to all contestants, and especially Miss Karina Glinton, Miss Elizabeth PLP 2010.