Perhaps Supercop Greenslade needs to open a criminal investigation on this one and ask who approved the removal of the sand…TODAY IS HALLOWEEN – IS THIS A TRICK OR A TREAT?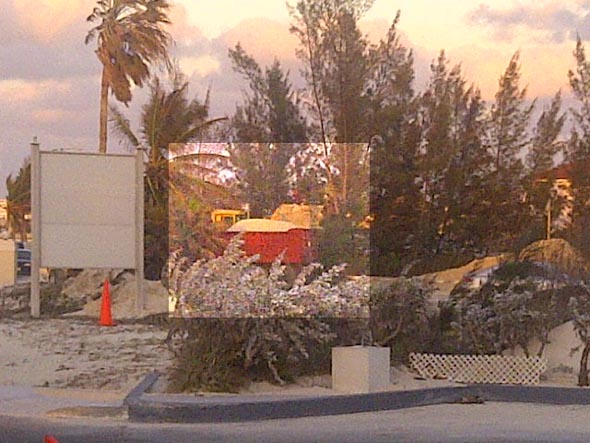 Nassau, Bahamas — Residents in the Saunders Beach area have sent photos to Bahamas Press showing something sinister happening in the Saunders Beach area. [Wholesale 'thiefin']!
Heavy equipment trucks and equipment were back in the area around 5pm yesterday [Tuesday] and were seen scooping huge loads of sand, redeposits from the 2.2 million-dollar beach; but heaped at a site area right in the parking lot at Club Luna on West Bat Street.
Following Hurricane Sandy, loads of sand covered the roadway, but was quickly collected and gathered in the mentioned area just across the road. Much of the cleanup opposite Saunders Beach was carried out by one of the road builders now in the country. So get this…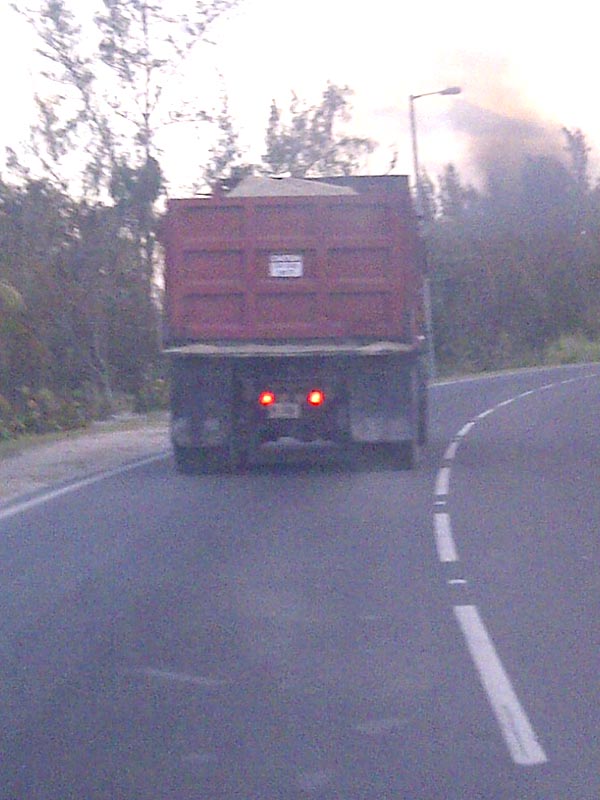 Yesterday, when they thought no one was watching, BP i-report agents witnessed huge loads of the sand being hauled away by a 'Stubbs Heavy Equipment' Mack Truck, which took the loads into a secret location just opposite the New Sports Centre, where a Golf Range is. Is someone stealing the public sand?
And get this –  the location where the sand was being dropped off is also where the offices are for one of the main road building companies in the country. What is this?
Since the Bahamian people bought the sand for more than 2.2 million dollars to throw it on the beach right where the $300,000 bathroom sits, we at BP want to know why is someone or some company is today hauling the sand from the beach and is taking it to this undisclosed location?
Why is it not being redeposit back on the shoreline seeing that the contract at Saunders Beach is still not complete and all the money to throw sand on the beach is already paid? Something must be wrong with this picture!
We also know one of the partners, who was given the contract to put the sand on the beach, is also the same partner who was issued the contract to construct roadways around the New Sport Centre Complex, which appears to have grind to a halt!
Could they be 'thiefin' the people sand after selling it to us?
Boy, if ya don't laugh you will cry!
Backside Rape on the Bahamian people,…. AGAIN! Someone better take charge of this country quickly!
We report yinner decide!