Where is the DNA who had much to say last week about crime and violence? They ARE MUTE TONIGHT on Loretta's shameful behaviour!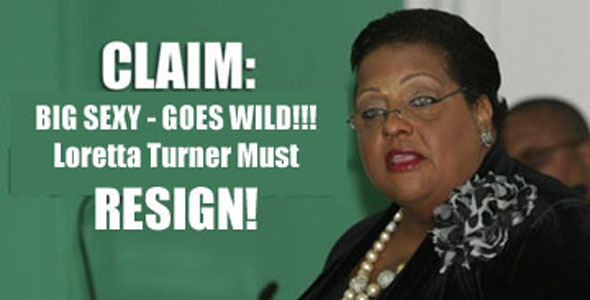 Will The Tribune call for her resignation as deputy leader of the FNM
Nassau, Bahamas — We call on the Tribune as they called on Smith and Gibson to resign and pay for the table, we call on them and their GUTLESS WUTLESS WAYS to call the same on Loretta Butler-Turner.
We call on Big Sexy to resign forthwith – And Do the Honourable THING!
We always know the FNM was prone to VIOLENCE! They had the Goon Squad to break up PLP shops in the 1970s. They burned down Oscar Johnson's printing shop, caused the death Wendall 'Red' Burrows in Perpall Track and caused two people to go to the gallows.
They broke up Lionel Davis Headquarters in Fox Hill! They ran the goon squad out of Spring Hill Farms – Property owned by Jimmy Shepard.
No wonder they like the KKK carries the TORCH as their symbol. It was a movement created to get rid of Sir Lynden by ANY MEANS NECESSARY!!!
LORETTA HAS NO SHAME!!!!
She is following into thier historical past of FNM VIOLENCE and GOON SQUADS! SHE MUST GO AND GO NOW!! VIOLENCE IS something the country does not need at this time. She has brought disdain to the WOMEN of the Free National Movement and disgrace to the people of Long Island.
– WE REPORT YINNER DECIDE!!