Bahamians working together to keep the country CLEAN, GREEN, AND PRISTINE!~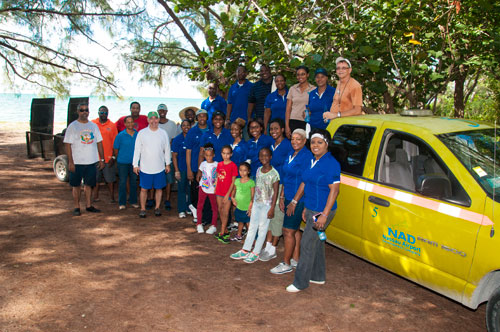 THIS IS GOOD! A GOOD THING! But why do decent people must always clean behind the nasty ones?
Nassau, Bahamas — According to Vantage, "Airports are often located near bodies of water, and as such, are keenly aware of their business's long-term impact to the local ecosystem. As a part of a continued commitment to environmental sustainability, Vantage Airport Group (operator of LPIA) launched a debris collection initiative to coincide with International Shoreline Cleanup Week."
Vernice Walkine, President & CEO at NAD, thanked her team for participating in the exercise.  "On a local level, it is important for our airport community to understand the impact we have on the natural environment," Walkine said. "As a team, we participate in regular cleanup exercises at LPIA. Through this exercise, we were able to extend our reach beyond the physical airport property to a neighbouring community.  I am extremely pleased with our team members who participated and would like to thank them for taking the time to make a difference."
Next year, NAD plans to expand the initiative by inviting airport partners to participate in a week of activities surrounding environmental sustainability culminating with the shoreline cleanup exercise.