Prime Minister Christie set to transform and modernize aviation well into the future – Christie is delivering major reforms across the country!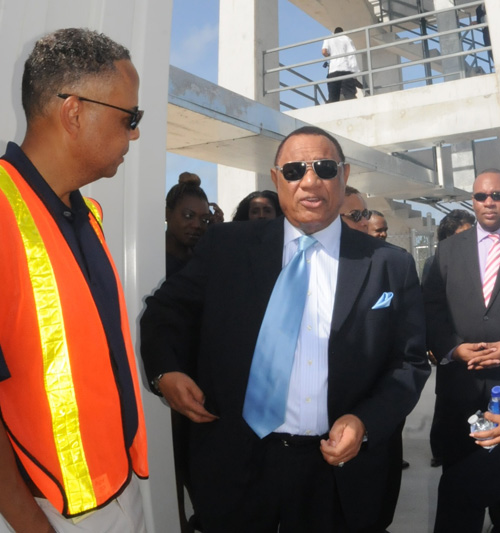 ROCK-STAR PRIME MINISTER MOVING THE BAHAMAS INTO THE RIGHT DIRECTION!!!
NASSAU, The Bahamas – The new radar control tower, located at the Lynden Pindling International Airport, is almost 90 percent complete. The $14 million installation and other infrastructure are nearing final stages of completion and are expected to be in operation by spring of next year. Prime Minister, the Rt. Hon. Perry G. Christie lead a delegation of Cabinet Ministers and Government Officials to view the new installation.
"It is one thing to speak of transformation but it is another to come in and observe transformation in process," said Mr. Christie. "Today, what we are witnessing is a dramatic change in what we had in the past. This would improve the operations of the international airport and make the job of the air traffic controllers and other employees in this section more manageable."
The new radar tower will be able to span 160 square miles from its base at the airport, and will be able to monitor weather conditions. It will also include a 3-D training simulator.
Minister of Transport and Aviation, the Hon. Glenys Hanna-Martin said she was excited to see that the new radar installation was almost complete and she looked forward to making good on the government's commitment to improve the country's aviation sector.