Details in that crash on Grand Bahama released!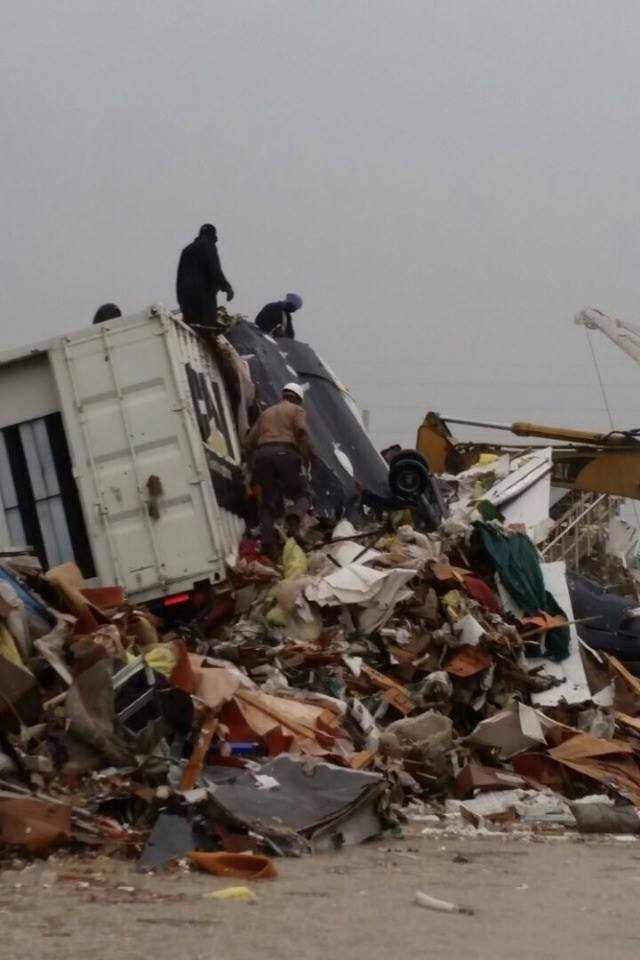 Full report released on Bahamas Press
Nassau, Bahamas – The public is advised that the Department of Civil Aviation is now in possession of a Preliminary Report on the Freeport, Grand Bahama aircraft crash which took the lives of nine persons, at approximately 5:00 p.m. on Sunday, November 9th, 2014. The narrative of that report is now being released by that Department. The report was prepared by the Air Accident Investigation and Prevention Unit (AAIPU) of the Department on November 20th, 2014, and it contains specifics on the aircraft and crew, and on the weather conditions and flight details.
According to the AAIPU report, both pilots Captain Stanley Thurston, and First Officer Frahkan Cooper were licensed and certified by the Federal Aviation Administration, and were in possession of valid first class medical certificates, which were issued in November, 2014. Day instrument meteorological conditions prevailed upon the departure of the aircraft from Odyssey Aviation, and an instrument flight rules flight plan was filed for the 24 minute flight to Freeport. The Preliminary Report has also confirmed that The Bahamas Area Forecast published on November 9th, 2014 by The Bahamas Meteorological Department advised that there was a frontal boundary over the northwest Bahamas and lower, moving over the northern Bahamas.
Details provided in the Preliminary Report indicate that the aircraft uploaded 160 gallons of fuel prior to its departure from Odyssey Aviation, was provided with the current weather conditions upon contact with Freeport Air Traffic Control, and was cleared for an instrument approach. However, the aircraft was unable to land in Freeport on its first attempt, due to heavy rain showers and reduced visibility, and the crew therefore executed a missed approach. It was during the return for the second approach, while attempting to visually locate the runway, and following deteriorating weather due to rain and haze, that the aircraft struck a crane in the Grand Bahama shipyard and crashed.
The AAIPU is being assisted in its investigation by the National Transportation Safety Board, (NTSB) the Federal Aviation Administration, (FAA) and Bombardier, the manufacturer of the aircraft. The team will re-assemble at the NTSB Headquarters in Washington in December, 2014 to continue its investigations.