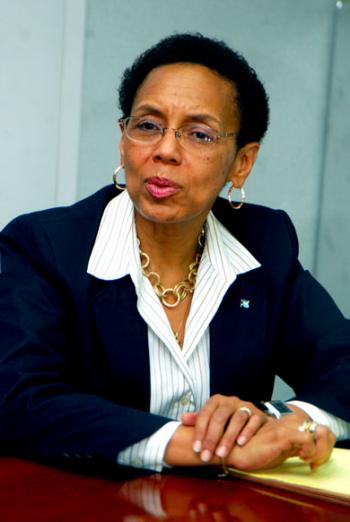 REMARKS BY
SENATOR, THE HONOURABLE ALLYSON MAYNARD GIBSON
ATTORNEY GENERAL AND MINISTER OF LEGAL AFFAIRS
ON THE OFFICIAL OPENING AND NAMING CEREMONY
OF THE
PAUL L. ADDERLEY BUILDING
OFFICE OF THE ATTORNEY GENERAL AND MINISTRY OF LEGAL AFFAIRS
NO. 18  JOHN F. KENNEDY DRIVE
NASSAU, THE BAHAMAS
FRIDAY 27TH JUNE, 2014
It is with a deep sense of humility and gratitude that I stand before you today to bring brief remarks about Paul Lawrence Adderley, a man whom I believe epitomized excellence (by whatever yardstick it is defined) and was the quintessential Attorney General.
My early encounters with Mr. Adderley were as my Father's friend and highly respected colleague. I am grateful that I was able to develop a personal relationship with him separate from my Dad's and separate from that with his daughters.
I can in my mind's eye see Mr. Adderley, the Attorney General, in the middle of a Junkanoo group in the early morning hours, Press Badge around his neck, camera in hand, savouring the moment and capturing the spirit of Junkanoo in the most wonderful photos. I can also hear him enthusiastically expressing his views about which Group had the best music, best costumes, etc. He was not an observer nor a bystander. He was a participant. I shall never forget the day that a package was delivered to me at Seligman, Maynard & Co. from Mr. Adderley, who was then a Cabinet Minister. It was a photo of me in Roots (on one of the occasions that we won) and it was mounted and framed. It was the time of SLR manual focus cameras with film. Not digital photos. He didn't just take the photo. He took his time (a limited and very valuable commodity) to have it developed, he chose the frame and he had it delivered to me! I treasure it. It is hanging in my office.
Anyone on his Team in political projects (including editing The Bahamas Observer) can recount many stories about his insistence on excellence in whatever task was your assignment. He loved politics. He, along with Sir Orville Turnquest (his close friend and a former Attorney General who is here today), the Honourable Kendal Nottage (also here today) and others were the "Young Turks" of their day – they founded a new political party, the National Democratic Party.Mr. Adderley loved the PLP. And he regarded Prime Minister Perry Christie as a friend and brother. It is fitting that Dame Marguerite is here today. Mr. Adderley enjoyed Sir Lynden's trust and confidence.
On more than one occasion he and I spoke about the importance of communion with God and men leading the way. I remember him telling me about how he admired the fact that my late brother Julian, who was also a member of St. Mary the Virgin Anglican Church, would bring, not send, his seven children to Church and joking that with so many children Julianshould have two rows, not one. Mr. Adderley also led the way. He used to take, not send, his daughters to church. He loved God, his Church and his country.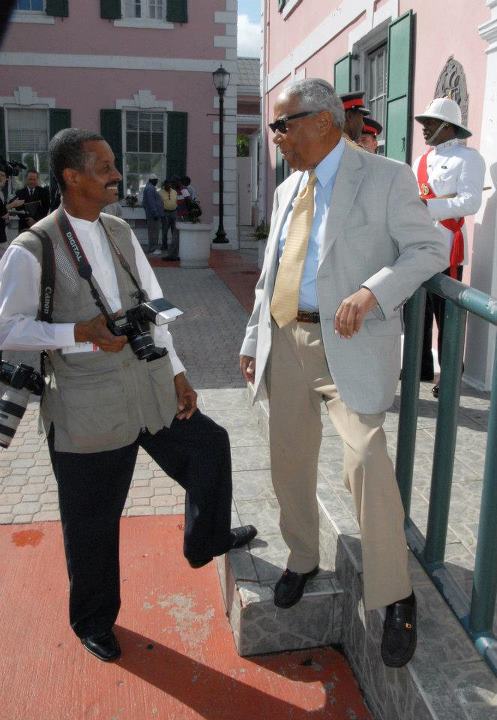 Mr. and Mrs. Adderley were a team – a model family. On many occasions, in a voice filled with love, admiration – and gratitude, he told me that Mrs. Adderley insisted that she was keeping the law firm doors open for the day when he might need to resume private practice. Who can forget the smile on his face as this loving father spoke about Roseanne's book or her research or her Professorship; or Catherine's public service, including as a dentist in Grand Bahama; and, his pride when Paula followed him to Cambridge to study law and was called to the Bar.
I've had many occasions call Mr. Adderley to ask his view on a legal concept. Mrs. Adderley's tone of voice, as the Receptionist (or should I say "gatekeeper") always made it clear that she tremendously admired her husband and it was a gentle reminder that one was about to experience an encounter with a person of extraordinary intelligence. He took seriously his duty to mentor other lawyers and truly believed that lawyering is at its best in collaboration with other lawyers. I can recall that wonderful smell of "books" in his office. Once you sat in his office to discuss a legal concept, it was thoroughly discussed – from its genesis. And, unless you wanted to experience that withering look that could diminish you to a speck, you had better come prepared – well researched.
Paula once told me that Mr. Adderley approached every day as an adventure with God. I thought that this was a wonderful way to describe this icon. Maybe this is why he was the quintessential Attorney General. He was God's vessel. He believed that it was his duty to develop his talents and used them to show God's glory to the world. I can imagine that as our Constitution was being written he and those present with him had in their minds and hearts the following words: "You are a people sacred to the LORD, your God;he has chosen you from all the nations on the face of the earthto be a people peculiarly his own." Deuteronomy Ch 7
We, "Team OAG", thank Prime Minister Christie and his Government (especially Minister Shane Gibson, the Minister responsible for National Insurance) for enabling us to move into premises worthy of bearing the name of one of this Nation's Founding Fathers – Paul Lawrence Adderley – The Bahamas' first and longest serving Attorney General. As we cut the ribbon this morning I am sure that you, like I, will imagine Mr. Adderley's new Jaguar parked at the front door.
On behalf of the Team at the Office of the Attorney General that I now have the privilege to lead, we pledge daily to work with the same spirit of excellence and to strive daily to evince that we believe the Freedom of the people of this Family of Islands will be preserved by "self discipline, industry, loyalty, unity and an abiding respect for Christian values and the Rule of Law".