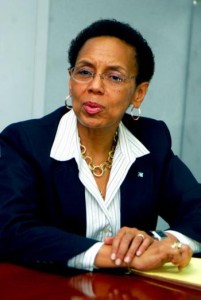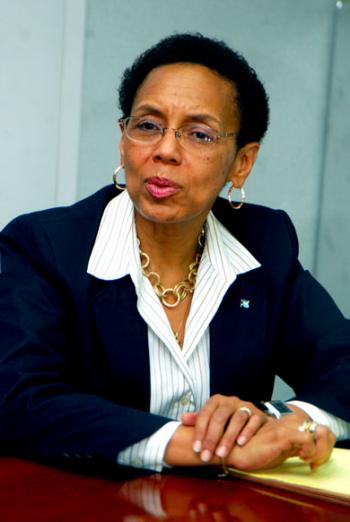 Letter to the Editor

P.O. Box C 13442
Nassau, The Bahamas
14th May, 2011
The Editor
Jackson Burnside was a Renaissance Man. His intellectual curiosity, commitment to and love of country, view of his place in the universe and his courage came from his parents, the late Dr. Jackson Burnside (the first black Bahamian dentist) and Mrs. Gertrude Burnside (the first black Bahamian and the first Bahamian female pharmacist). Although an architect by profession, Jackson was, among other things, an artist, musician, businessman and talk show host. Indubitably, history will herald him as one of The Bahamas' leading architects. His contributions to the development of the Bahamas Architects Board and his work on the preservation and development of Bahamian architecture were guided by his love of country and his deep seated belief in community development. He also brought his commitment to community development to the One Family Junkanoo Group (of which he was a Co Founder).
Doongalik Studios stands as a testament to his belief in art as an economically viable profession. Doongalik was used to morally, ethically, socially, culturally and economically encourage and support Bahamian (and Caribbean) artists.  Others have extensively rehearsed his contributions to cultural and community development, including through Junkanoo.
Jackson was also a warm, loving and enthusiastic husband, father, son, brother, family man and friend. In all of these capacities, he gave One Hundred Percent. There are many untold stories of people whom he quietly helped. I am sure that scores of husbands will never forget Jackson. He travelled with them as they supported their wives on their journey with cancer. As an experienced soldier, he walked bravely with them, encouraging them to face varying outcomes in their own families.
Jackson lived fully, engagingly and generously.
My family joins the chorus of others in extending sympathy to his wife and soulmate, Pam, his daughters Ebony and Orchid, his mother, Mrs. Gertrude Burnside, his siblings Stan (and Dennie), Julia and Wayman and all of his family.
May he rest in peace.
Sincerely,
Allyson Maynard Gibson
Editor's NOTE: The Funeral Service for the late Jackson Burnside will be held this coming Thursday at 11AM at St. Agnes Anglican Church.