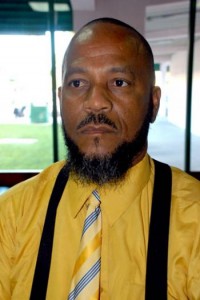 Nassau, Bahamas – Leader of the Worker's Party and local political activist, Rodney 'Da Hammer' Moncur, became the country's latest citizen to experience Somalian style warfare in his community. Moncur was awakened and hunkered down under a hail of gunfire outside his residence in Black Village Monday night.
Recounting his story online, Moncur told BP while he slept in his bed, loud sounds of gunfire erupted outside his window and bullets fired repeatedly by the Somalian Style gun totters.
The Bahamas is under a crime crisis of late forcing the minister of national security to suggest recent events is a move by criminals to destabilize the Government.
Lately, break-ins have occurred at the Supreme Court, The Nassau Street Courts, The Road Traffic Dept., The Immigration Department and in the Passport Office.
Moncur said the incident left him disturbed and his family shaken as the gunfire appeared relentless across his yard and throughout the Black Village community.
Repeated calls have come from quarters throughout the country calling for Tommy Turnquest to be fired as minister with responsibility for crime. In a recent article published in the Punch the editor of the paper has also joined the chorus saying, "The PM needs to fire Tommy".
The leading publication wrote:
"Armed bold bandits are now robbing businesses in broad daylight, often in the sight of a police station. Suddenly, thugs have acquired AK-47 army rifles that can penetrate bulletproof glass and steel. It's as if the Zoe Pound Haitian Mafia of Miami has moved to Nassau.

Unless the thugs are crushed, Creole-led crime will kill this country and turn us into an ungovernable, lawless bankrupt Haiti.

Clearly, the police's undercover intelligence network of officers and informants is a dismal failure. Otherwise, tip-offs would have allowed police to prevent the crimes before they happened. On an island of 21 miles by seven, a properly organized intelligence network will expose crime plots before crooks get a chance to carry them out."
The paper concluded, "Indeed, Turnquest should do the honorable thing and quit. Because every innocent victim who is killed or injured, Tommy Turnquest and the PM will have blood on their hands!"
We note Mr. Moncur is having a town meeting to attack the minister of education, however, we would like to know when will Mr. Moncur join the chorus and call for the removal of Tommy Turnquest as Minister of National Security? Turnquest cannot keep citizens safe, including the 'lil' girl in Black Village who Mr. Moncur is up in arms about, from thugs who are wreaking havoc across the nation.
That young schoolgirl who was refused registration for $100 could have been a victim of that hail of gunfire, which erupted in Black Village Monday night.
We now call on Mr. Moncur to do the right thing and join us in saying, "Tommy 'Gats' to Go!"
WE NEED CHANGE!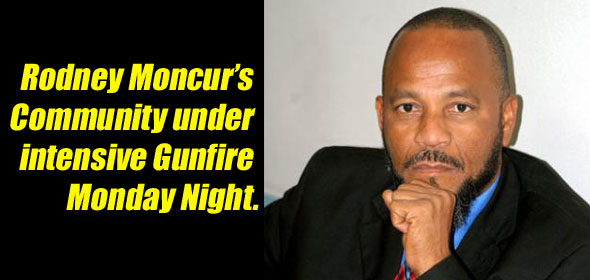 \